In February, we received the following from Randall:
Dear Christian Filipina,
Myself and my beautiful wife,Anelyn recently celebrated our 2nd anniversary.We have been very happily married,and I cannot believe how lucky i was to meet such a kind,generous,and extremely loving wife.Anelyn is the best thing that ever happened to me and getting married to her was the best move of my entire life.I feel that your website is the best at getting people together.It was so good to me to be able to meet such a gorgeous woman (both inside and out),instead of the usual woman that I was used to meeting.You have my eternal thanks for allowing us to meet.She is so good to me,i could never repay her for taking such great care of me,even if i were to live to be 100 years old.Again,i cannot thank you and your website enough for getting us together.Enclosed are a few pictures of us.
– Randall Bergerud.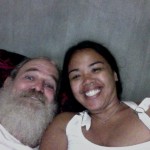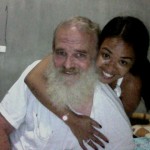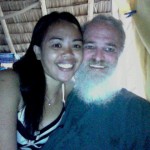 And now…
We have now completed a longer story from this wonderful couple at our blog.  Please read their testimonial "The Sweetest Words You Can Hear Everyday are: I Love You!" on our blog pages.