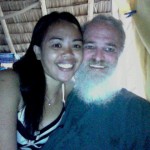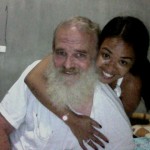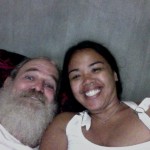 Dear Christian Filipina,
Myself and my beautiful wife,Anelyn recently celebrated our 2nd anniversary.We have been very happily married,and I cannot believe how lucky i was to meet such a kind,generous,and extremely loving wife.Anelyn is the best thing that ever happened to me and getting married to her was the best move of my entire life.I feel that your website is the best at getting people together.It was so good to me to be able to meet such a gorgeous woman (both inside and out),instead of the usual woman that I was used to meeting.You have my eternal thanks for allowing us to meet.She is so good to me,i could never repay her for taking such great care of me,even if i were to live to be 100 years old.Again,i cannot thank you and your website enough for getting us together.Enclosed are a few pictures of us.
– Randall Bergerud.
" I did go to the Philippines to visit and marry one of the women I met through your site" -Bill Williamson, 47 year old man from USA
"Hello from Canada. CF was the first overseas intro service that I looked into, and I had no desire to look elsewhere. I found a lifetime companion(Annaliza) in quick order. I'm 54, and she's 50. I plan to visit her at the first opportunity (I visited Philippines in 1992). We started corresponding on Sept. 11th,2010, over 17 months ago. Her family has been very encouraging as well. I strongly recommend CF.  – Tom S.
Dear Peter and Jen,
Greetings in the name of our Lord Jesus Christ! This is My feedback. I Hope and Pray God Lead me to your website and I Hope and Pray It was God that used your website to lead me to my Wife.I Believe it was .By the Grace of God we have been married 11 months. I Hope and Pray God will keep Blessing your web site and use it to help other Christians find each other.Ps. yes we are now Both living in Bacolod city, negros occidental, my wife is waiting for her Visa approval.
God Bless you and your website.
James