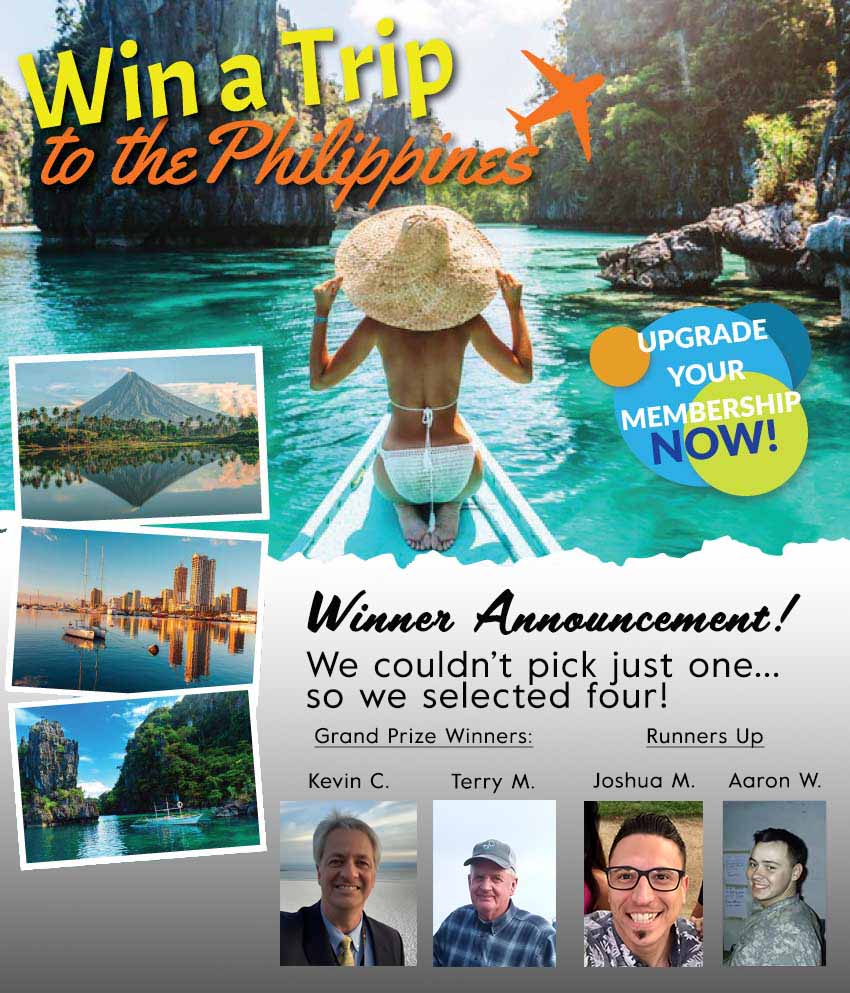 After a grueling selection process attempting to select a winner for our Trip to the Philippines Giveaway, we couldn't pick just one. We decided to select two winners, and two runners up.
Huge congratulations to our grand prize winners, Kevin C. and Terry M. who will each receive a travel voucher to the Philippines.
"It is my hope and dream to love to "fall" but ultimately, walk-in love with a Filipina woman who wants to start a family and raise 2-3 children, God willing, together, with godly values." – Kevin C.
"I have always been a work aholic and it is my dream to finally after all these years to fall so deeply in love with a Filipina lady that I will settle for nothing less than marriage." Terry M.
We would also like to congratulate our runners up, Arron W. and Joshua M. who will be receiving an amazon.com gift card.
"Our dream is to live a simple life, in which I work and she stays home with the children until I come home." – Aaron W.
"Now that I have found Christian Filipina I am completely optimistic about the future and I am excited to embark on the journey of finding my life partner." – Joshua M.
Thank you to everyone that entered and for being a valued part of our Christian Filipina family. Stay tuned for our next contest that we will be announcing soon!
Share this post with your friends