ChristianFilipina.com Announces Nominations for Three Industry Awards in 2014
ChristianFilipina.com has officially been nominated for three awards granted to top websites in the online dating and matchmaking industry. The nominations mark an exciting period of growth for the company, whose mission is to provide a wholesome online meeting place for men and women worldwide.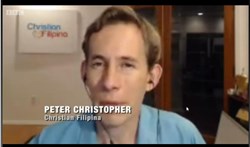 ---
We're honored to have been nominated, although we believe the real measure of our success is in the people who have been able to meet at Christian Filipina.
Las Vegas, NV (PRWEB) November 19, 2013
Niche dating website, ChristianFilipina.com, today announced its nominations for three industry awards in 2014. Two of the nominations have been instated by iDate Awards for Best Niche Dating Site and Best Dating App. The other nomination comes from a separate organization, Online Dating Consumer Choice Awards, and also puts ChristianFilipina.com in the running for Best Niche Dating Site.
Built on a foundation of trust and integrity, Christian Filipina is quickly establishing itself as a transparent, credible online destination for men and women seeking friendship, community, and companionship. Now a meeting place for thousands worldwide, the company sets itself apart by enacting security measures to enforce the legitimacy of all member profiles. It also has a money-back guarantee in place to further assure current and potential members of its reliability. Christian Filipina's mission to serve as an honest and conservative means of forging meaningful relationships has paved the way for the just-announced award nominations.
"We're honored to have been nominated, although we believe the real measure of our success is in the people who have been able to meet at Christian Filipina," says founder Peter Christopher. "The number of happy relationships and marriages that have stemmed from our service is humbling. It's a sign that we're doing exactly what we set out to do – connect sincere people looking to find happiness with their soulmate."
The 2014 iDate Awards Ceremony is set to take place on January 15th at the Luxor Hotel in Las Vegas. Voting for the awards is now live and open to the public via the iDate Awards website. The Online Dating Consumer Choice Awards will be announced on December 15th; all nominations are currently viewable at DatingWebsiteReview.Net.
About Christian Filipina
Christian Filipina is a premier online destination for Christian singles worldwide. The trusted website features numerous resources and testimonials, as well as a lively singles community. Of its member base of over 200,000 eligible men and women, thousands have already met and found lifelong love.
Peter Christopher, founder of Christian Filipina, has appeared on the BBC for his work fighting fraud in the dating industry. He lives near Hilo, Hawaii with his wife and family. For more information please visit http://www.ChristianFilipina.com.
Your profile is hidden!
We've noticed that your profile is marked as hidden. Only the members who you have added to your saved profile list can see your profile.
Would you like to keep your profile hidden, or show it to all users?