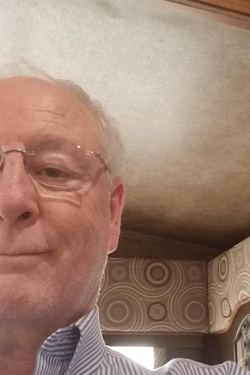 Thomas
70 Years Old, Male
USER ID: 998120
Location: Stanwood, WASHINGTON, United States
Contact Thomas
USER ID: 998120
Location: Stanwood, WASHINGTON, United States
I retired after 35 yrs at Boeing Co.
Divorced after 10 yrs marriage from a woman.
I have 5 grandaughters
I like to camp with my RV
I like to cook together
I played softball until I was 46 yrs old.
I like to give and receive massages
I was an only child so I love big crazy families.
I love animals...especially dogs
I am a romantic that lives to make my lady smile.
I am Scot-Irish, fair skinned, blue eyes and my hair has been silver since I was 50 yrs old.
I believe in God but do not go to church currently. I would go if my lady does. I was raised as a Baptist.
I like guns and shooting but I do not hunt.
I always wear a quality mens cologne.
I am conservative, very protective father and grandfather.
I was wild before marriage so I do not need multiple women...just one good, kind, loving woman.
I have a reasonably good life which would be better if shared with a special lady.

My ex wife was a very controlling woman after we were married. I worked a lot so I was able to overlook this behavior most of the time. She became distant towards me. When I told her I needed more affection...she said "If you want affection buy a dog"...so I did. She increased the pressure on me..for the last 4 years of our marriage she witheld all affection and sex.

I remained faithful to our wedding vows ...for better or worse till death do us part. A little of me died each day. If you think it was her right to do this....please stay away from me! I have been hurt enough.

I believe the most beautiful woman in the world is the lady that loves me and chose to spend her life with me...for better or worse.
Prefers to Meet Age:
39 to 55 (Strict age limits: no)
Education:
Bachelors degree
Ethnicity:
Caucasian (white)
Weight:
170 lbs (77.1 Kg)
Have children:
Yes - but not at home
Preferred Bible Version:
King James
Religion:
Christian / Baptist
Member Since: February 27, 2018
Last logged in: May 17, 2022