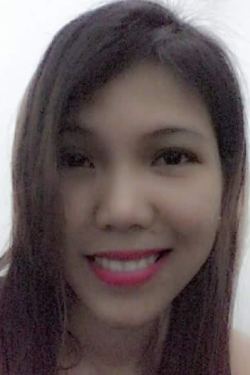 Lhilibeth
33 Years Old, Female
USER ID: 895953
Location: Tacloban, leyte, Philippines
Contact Lhilibeth
USER ID: 895953
Location: Tacloban, leyte, Philippines
When you feel that you are in a lower part of your life. Just praise the Lord because everything has a purpose and everything happens for a reason.. there\'s no greater joy of God but to see his children walking in the right path. Learn to surrender all the things to God which you can\'t handle it anymore and be submissive to him because he will make your path straight. You don\'t have to understand it but all you need to do is to trust God during the process.. And if there is something taken away from you which it is important to your life. Don\'t give up and be still. Coz God is our strength and hope. He will restore us and make us the one who we are to be in him. Seek God first and all the desires of your heart will be given to you..God is love and he is the true meaning of love.. always have faith..

\"May God bless you of your search here\"

-the most precious Gem of God and a priceless woman *BETH* not a quitter and always strong and a servant of God.

Godbless everyone!!!
Prefers to Meet Age:
35 to 45 (Strict age limits: no)
Education:
High School Graduate or Some College
Ethnicity:
Filipina / Filipino
Have children:
Yes - at home full-time
Preferred Bible Version:
New International
Religion:
Christian / Other
Member Since: September 17, 2017
Last logged in: Sep 23, 2022