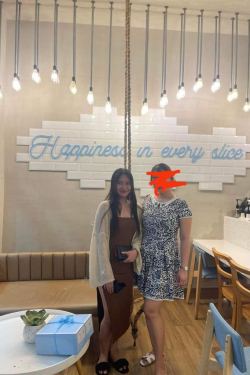 Eumie
30 Years Old, Female
USER ID: 841374
Location: Cagayan de oro, Misamis Oriental, Philippines
Contact Eumie
USER ID: 841374
Location: Cagayan de oro, Misamis Oriental, Philippines
YES, IM UP FRONT BUT AINT RUDE.



I WANT SOMEONE WHO WOULD MARRY ME AND BRING ME TO HIS COUNTRY. NOT LIVE HERE IN THE PHILIPPINES AND I DONT WANT STINGY PERSON! READ BEFORE YOU COMPLAIN ABOUT MY STANDARDS IN A MAN. YOU MIGHT LEARN SOMETHING ABOUT US, THE FILIPINO CULTURE.



WHY BRING ME TO HIS COUNTRY AND NOT LIVE HERE IN PH? :

BECAUSE MOST FOREIGN MEN, WOULD F* WOMEN HERE IN THE PHILIPPINES THEN IF IT DOESNT WORK ITS DONE. WORST IS, FEW WOULD GET THEM PREGNANT, AND TELLS THEM THEY HAVE TO GO BACK TO THEIR COUNTRY AND LEAVE FILIPINAS ALONE WITH THEIR CHILD WITHOUT SUPPORT AND ITS HARD TO GET A TRACE ON THEM. SO I WANT SOMEONE TO BRING ME WITH HIM AND GET OLD WITH HIM THRU IT UPS AND DOWNS.



WHY I DONT WANT A STINGY AND A MAN WHO REFUSES TO SUPPORT FINANCIALLY? :

as a woman, i was terrified of the idea being with a man who could not provide. especially financially. soon i will become a mother, and if that happens, throw out every single traditional gender role that there is, we are going to do whatever necessary to make sure that there is food in that fridge, and that there is a roof over our children's head. And when we are constantly, as women, struggling or fighting for comfort, there is nothing else that we can think about. in all transparency, i believe i am capable of embracing my full femininity and my duties and responsibility to nuture my children when i knew for a fact that my husband could provide for us. without my efforts if necessary. and i think back to my mom, she's a single mother of two. and she would wake up every morning just going through her day, get us to ready for school, take us to daycare, go to work, she would come home, she would cook, she would clean the house, get us ready for bed, and do the cycle all over again. it was a system. she was overcompensating so much for being the provider, that it took a toll on her ability to nurture me. i love my mom, so thankful for her. and it was not her fault. she's not SUPPOSED TO BE DOING IT ON HER OWN.



actually, some decent and real filipinas are misinterpreted as scammers. but have you learn about our culture in a family?

women in philippines, the rich ones or the city girls are liberated, goes out and party with so many people, doesnt need a man to provide.

we, the poor ones or what they called women from province, loves to cook, friends are family but have few real circle outside, doesnt f* around random men, wanted to be the best wife/mother in the future. But most men would take them as stupid. No sir, we just want to have a man that could provide because thats how it should be in filipino culture. The man provides, the woman make it into a good food, house to a home.



If you say No Money before marriage, but have sex before marriage/asking for nude pics, or is looking for a younger woman and wants to meet her and make excuses like you just want to see where it goes in person but have sex with her and refuses to take care of her financially, FILIPINAS ARE NOT DUMB AND NOT THAT LOW.



few women are offering nude pics maybe because guys have initiated to be an a*hole and theyre testing you. if theyre that agressive, theyre ladyboys. im telling you, filipinos arent stupid.



AND IF YOU THINK THAT FILIPINAS JUST WANT TO GET A GREEN CARD FOR MARRIAGE AND THEN LEAVE YOU, go back again to our culture. Failed marriages here is a disgrace in our family. We want to show that we have the same man by our side through ups and downs. And what do you think would we do with when we have that green card? are we gonna own the us? f* another american guys? THATS NOT THE COUNTRY WE GREW UP TO. do you really think it would be easy for us to live alone there divorcing you as long as we have that green card? or easy for us to find another man? what? just go out, pick a guy to flirt and just like that? WE.ARE.NOT.LIKE.THE.AMERICAN.LADIES.IN.YOUR.COUNTRY. thats why youre looking for filipinas rather than american women in your own country right? because you want something serious and way different from the women in your country.

As for me, im 30. If you want a filipina with money go find a liberated and city girl. We are poor, but we have family. We know what FAMILY IS. We value MARRIAGE. i never had a kid, and never been married. Do i want a child? it depends. Me and my future should have a say about that depends on our situation.



I dont want younger man or same as my age. Why? because They still have a lot of time to mess around and experience worldy things. Age is just a number, I want someone mature enough to handle future arguments with respect and love. patience.



I studies ab philosophy and international studies in fourth year but i stopped because we had a problem financially.

worked as a call center agent before but now i only do laundry for people once a week as a source of income. Mom works alone since she had a degree, but dad doesnt because he suffer from arthritis. I live with them. I do the cleaning, cooking, taking care of the dogs. Sometimes eat out with my family and relatives.



My last relationship was 2017 with a foreign man for 4years. We were engaged but found out he cheated when he was in the US. he was a good provide to me. he even promised me to bring me with him in the US and marry me here in ph. But i ended the relationship when he cheated. Because relationship should not be about the money, but about respect and love. I broke up with him.

I know its hard to trust people these days, but here we are in this app, trying our luck, praying to God to give real love. For me, i trust the person 50%, the other half is unto them. They have to earn it. And visavis.

I am on the lookout for a serious love. For a concrete relationship. For the one to transform home from a place into a person. Casual relationships are not on my radar. If you invite me over for a drink, do not expect me to accept the invitation layered beneath. Do not expect me to trail you to your bedroom ten minutes into a movie neither of us are paying attention to. I would never blame you for wanting something casual. There are plenty of others with matched expectations, who would love the opportunity to enjoy a no-strings-attached night with you and spontaneously see where it goes afterward. Those hearts are the ones you should be forming connections with. They are the ones you should be pursuing because you could mutually benefit each other. But if you only want me for a temporary stay, there is no benefit for me. There is only disappointment.

I am not the one to fill the empty side of your bed for a night. Once I crawl beneath the covers, I make a home there. For both of our sanities, do not waste my time if you are looking for something short-term. Do not string me along for your own entertainment. Do not knock down my walls when our expectations are misaligned. I do not want to grow attached to someone who has an exit plan ready. I do not want to daydream about a future that is never going to exist. I do not want my energy zapped by someone who does not appreciate the attention. My heart is not something you can loan as long as you would like and return once you are finished with your fun. It is not a toy you can borrow from my chest. I am hoping to find a love with potential. A love that lasts as long as a star system. I am ready for cozy nights on the couch, coffees at our dining table, egg breakfasts with ketchup smiley faces on the side. I am aware of how many twenty-somethings want the opposite of the items on my bullet list, but I believe there is someone out there who sees eye-to-eye. Someone who agrees with my homebody fantasies. I do not want anything casual, questionable, or one-sided. I do not want to suffer from midnight wonders about whether I am worthy of your love. I want a stable relationship founded on trust, honesty, and reliability, God.I want a tranquil love. A reassuring love. A lifetime love. Please, do not waste my time if you are looking for something temporary. I am not someone you can have sometimes. You can either hand me your heart for keeps or you can keep on walking.

love,

eumie.
Prefers to Meet Age:
35 to 70 (Strict age limits: no)
Education:
High School Graduate or Some College
Ethnicity:
Filipina / Filipino
Weight:
100 lbs (45.4 Kg)
Preferred Bible Version:
Filipino or Filipino Dialect
Religion:
Christian / Catholic
Member Since: June 4, 2017
Last logged in: Jan 29, 2023