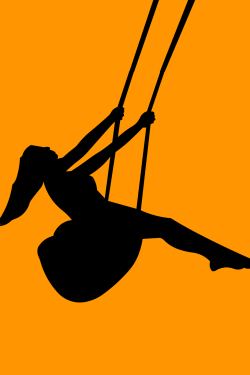 Mae
37 Years Old, Female
USER ID: 67964
Location: TAGUM CITY, Davao del Norte, Philippines
Contact Mae
USER ID: 67964
Location: TAGUM CITY, Davao del Norte, Philippines
Dear Future Husband,

A life with me won't be easy. Past trauma has taught me to guard my heart. I talk back and I stand up for myself. My feelings are easily hurt, I overthink everything. Often believing the worst-case scenario. I'll need you to be very straightforward and honest with me. Because people in my past prove to be deceitful and untrustworthy. I need constant reassurance of your love through words but most importantly through actions. I'm still learning how to love myself, to see myself the way that God sees me. I fight the voices in my head each day that tells me I'm not enough. But I'm a fighter I'll fight for your love and for your heart. I'll never quit on you. I promise to love you for every beat of my heart. I promise to put God first in our relationship. I promise to push you out of your comfort zone to closer to God. Suited perfectly for eternity "ME and YOU"❤️

Hi My name is Mae, 37 years of age, Single, never been married and no kids. All I been praying for is to find someone who can love me without restrictions, without any doubt, Who can be able to protect my feelings when I'm hurt, Sincere and honest.. Someone who could be able to fight fo you whatever it takes. Someone who will respect me and someone who knows my worth. I am seriously looking for someone who I can spend the rest of my life. And someone who I grow old with. Lets accept the fact that we are no longer any younger. A little abouy me. I'm a little too sensitive, Vulnerable but fragile, Out spoken but soft hearted. But onething for sure I can give to you is my 100% Love, Loyalty and my commitment. And oh by the way, I Cook. I inherit that from my mom. She taught me when I was young. And I am also a full time Baker. I bake cakes & Pastries. This will be my job for now and it is my passion, indeed. I was an account Analyst for 12 years in a certain company. But I lost my lost Job due to COVID. So if my future husband loves sweets. You better find me. 😂😂 Just kiddin'.

To all the men and women here who is looking for true Love. I hope you find the real one.. I know LDR (Long Distance Relationship) is not that easy but if you both wanted to work it out. Find time, make an effort, Be consistent to your partner. Don't let any one of you feel rejected or ignored. And mostly communicate. Be patient and be sensitive to each other's feelings. One thing I have learned, never ASSUME!!!


ISIAH 60:22
WHEN THE TIME IS RIGHT. I, THE LORD, WILL MAKE IT HAPPEN.
Prefers to Meet Age:
37 to 60 (Strict age limits: no)
Education:
Bachelors degree
Ethnicity:
Filipina / Filipino
Body Type:
A few extra pounds
Preferred Bible Version:
King James
Religion:
Christian / Protestant
Member Since: May 7, 2012
Last logged in: Oct 18, 2021