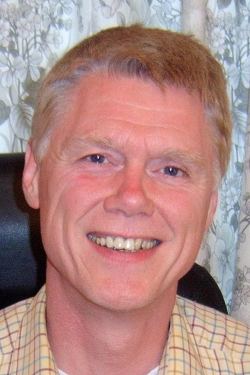 Tony
64 Years Old, Male
USER ID: 573904
Location: Brighton, East Sussex, United Kingdom
Contact Tony
USER ID: 573904
Location: Brighton, East Sussex, United Kingdom
Hello! My name is Tony, I am a Born Again, Spirit filled, Pentecostal christian since I was 15yrs of age, and received speaking in heavenly languages a year later through the gift and mercies of God, bless His holy name...
I have served as set-up equipment team, an electric guitarist, acoustic guitarist, song writer, worship leader, prayer team leader, house group leader and missionary.
I am working on a start up business, I like fun adventures, eating out and some travelling.
I love the city (except the noise) as well as the countryside, being adventurous, and playful, walking, swimming and badminton, I don't like people who are being purposefully mean, I laugh at Mr Bean, and like being romantic.

I am used to being alone and quiet, not really comfortable with socialising much but do get out and about driving around in a car.

I am a God-centred person, honest, kind and teachable. I can give affection as well as respect. I like to keep resolved and so live without resentment or regret, I like to praise and worship first thing.

I like developing training and understanding that prevents people getting upset. I fully embrace every day, the continual inner learning journey for my own growth. I love being in powerful events with Gods Spirit and in all situations developing patience and kindness.

I look good for you and have a superb slim figure, like a 30yr old.
I bring true love I have found from The True God...

I seek someone who likes praise and worship to live with me in a basic apartment in the UK. A young lady, taller than 5'4", who is not overweight, and has no children at home. Someone with a cool inner world they can share, with happy personality, honest, kind, loyal and teachable person who loves clean living. Must be humble and want to learn and resolve all issues and stay in harmony everyday.

To me, being a Christian means following the advice of Jesus literally and Him changing us for good and forever.

I rely on drawing near to God for peace, despite this troubled world that we reside in. I would rather sing to God than think negatively. I would rather read and listen to God's word than ever allow myself to be bored or distracted from doing good.
Prefers to Meet Age:
18 to 40 (Strict age limits: no)
Education:
Graduate degree
Ethnicity:
Caucasian (white)
Weight:
155 lbs (70.3 Kg)
Have children:
Yes - but not at home
Preferred Bible Version:
New American Standard
Religion:
Christian / Pentecostal
Member Since: January 24, 2016
Last logged in: Jan 25, 2023