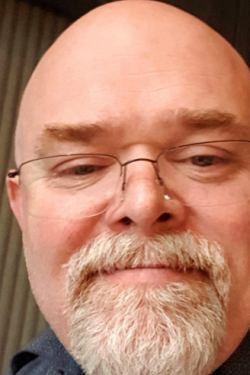 Rob
55 Years Old, Male
USER ID: 3085138
Location: Jonesborough, Tennessee, United States
Contact Rob
USER ID: 3085138
Location: Jonesborough, Tennessee, United States
I'm a very loving and respectful man! I'm looking for the partner with which to spend the rest of my life with!
I've dealt with my share of cheaters and partners who have never thought that my needs or desires were relevant or important enough to be considered.
I'm looking for a loving and very passionate woman that I can make up for over 30 years of heartbreak.
Are you that woman?
Can you see past my physical flaws in order to be loved deeper than you have ever felt?
I'm not looking for a vacation or a companion, I am looking for my best half, my queen, mi reina!

Are you looking for the man who will respect you and your family? Someone who is trying to learn about your culture and how to respect that?
I'm not perfect, far from it, but I have never struck a woman and never could. I know you may be concerned about the vacation situationship and being left behind with a broken heart, but that's not me. If anything, I have tried too hard and held on too long to relationships, because a promise or a vow is very important to me. It's not something that I take lightly!
I will tell you that I do have boundaries, if I am lied to, cheated on, or taken for granted, that is the end! I believe in trust, but it is earned and is a fragile and delicate thing. It is like a piece of paper smooth and flat that is scrunched up into a ball. When you try to straighten it out, it is never the same again.

My love languages are quality time, physical touch, and words of affirmation.

I'm restarting my life again remembering that it is not how many times you fall down that you will regret, if that is one less time than you get up and go again.
Prefers to Meet Age:
25 to 44 (Strict age limits: no)
Education:
School of life
Ethnicity:
Caucasian (white)
Body Type:
A few extra pounds
Have children:
Yes - but not at home
Member Since: September 13, 2023
Last logged in: Sep 26, 2023