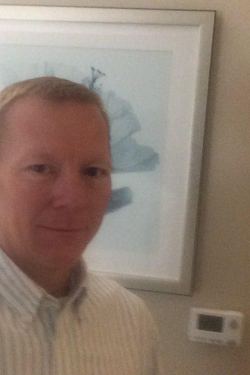 Charles
52 Years Old, Male
USER ID: 2557354
Location: Nowhere, Oklahoma, United States
Contact Charles
USER ID: 2557354
Location: Nowhere, Oklahoma, United States
Tall white man. I live away from the city and love animals. I love to eat home cooked meals, watch a movie at night, read books and enjoy time with my woman. I read quite a bit as it is part of my job.

I work helping people excel at what they do. My job is to help sports athletes and people who need to improve their performance in their job, or reach their goals. If you would like to take a peek, I call my business visualize winning. I am considering spending the winters in the Philippines as most of my work is in the spring and summer.

I have had several filipinos work for me over the years and really like the filipinas I have met.
I really like traditional women. Province girls are more my type than city girls. If you already have children, or if you have tattoos, fake boobs, fake lips, or smoke cigarettes, I know we would not match.

If you appreciate an emotionally strong man who doesn't cheat, doesn't hit women and does not lie, if you can cook, iron, clean and take care of animals, and if you love living in the fresh air of open country, if you are passionate about life and refuse to settle for anything but a high value man, and you meet all the requisites I listed then you have passed all my essential tests.
If you are prone to jealousy and have trust issues, or if you think that arguing is just part of being in a relationship, you might look elsewhere.

Like I said above, I don't cheat, not even a little kiss.
I love this life. I love this world, and I thank God every morning as I wake up for blessing me with so much !
I wish the best for everybody. Please contact me if you think we would match.
Prefers to Meet Age:
21 to 31 (Strict age limits: no)
Education:
Graduate degree
Ethnicity:
Caucasian (white)
Member Since: January 7, 2023
Last logged in: Feb 01, 2023