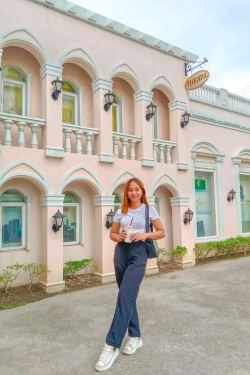 Chen
23 Years Old, Female
USER ID: 2556866
Location: Dumaguete City, Province of dumaguete city, Philippines
Contact Chen
USER ID: 2556866
Location: Dumaguete City, Province of dumaguete city, Philippines
Hi im chena, but just call me chen or chena.. im 23 years old, still studying at the 3rd year college, one of my dreams is to finish my studies to find a job soon and help my family and other people who need help, what I want for my future is to become a bussness woman or manager, because that's the course I took and I really want it.
And also i want to travel to different places or countries, hiking with friends, hang-outs, road trips etc.. I'm just a simple girl, friendly, kind, lovely.

what I'm looking for in a man to be my boyfriend is simple..
The honest, God fearing, religious like God is the center of our relationship, the one who knows how to understand and is easy to talk to, not bored, not arrogant, or showy, as long as it's simple..

Proverbs 3:3-4: Let love and faithfulness never leave you; bind them around your neck, write them on the tablet of your heart. Then you will win favor and a good name in the sight of God and man.

Romans 12:10: Be devoted to one another in love. Honor one another above yourselves.


Prefers to Meet Age:
25 to 65 (Strict age limits: no)
Education:
High School Graduate or Some College
Ethnicity:
Filipina / Filipino
Preferred Bible Version:
Filipino or Filipino Dialect
Religion:
Christian / Pentecostal
Member Since: January 7, 2023
Last logged in: Jan 26, 2023