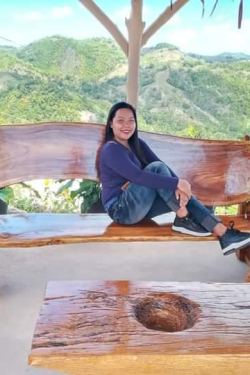 Divine
29 Years Old, Female
USER ID: 2504300
Location: Tagbilaran, Bohol, Philippines
Contact Divine
USER ID: 2504300
Location: Tagbilaran, Bohol, Philippines
It takes me weeks to write this.lol

By the way I am new here. I am a shy type. My older sister encourage me to join this site. So now you are able to know me, and you have to thank my sister by that😜


My personality must describe as a simple, strong and independent woman. I am a loving, caring and kind hearted woman. I love my family soo much! I work hard to help them thats why when I'm still in my young age I already learn how to be strong and independent. So if you want to have me then have my family too. I am a honest, God-fearing woman.

My friends and family say I am a good cook. I work as a license massage therapist for 12 years. And now I strive hard to have my own massage business. Soo now you can imagine how caring I am😉

I think I'm ready for serious relationship that leads to marriage. Im 29 years old single. Honestly im a picky type. I'm picky not in physical appearance because I believe we are all made by God and whatever things in this wold that God made are beautiful and precious. I simply want a partner who respect me, support my decisions in life. I want a partner who doesnt stop me to have a job and earned money in my own to support my family. Last year we lost our father, he is the one who support our family needs. And now as one of the elder I must take my fathers responsibility I want to give my mother and siblings a comfortable life and I can't do that without my job. So if you dont want a working wife then do not waste your time in me.
Prefers to Meet Age:
35 to 50 (Strict age limits: no)
Education:
High School Graduate or Some College
Ethnicity:
Filipina / Filipino
Preferred Bible Version:
Filipino or Filipino Dialect
Religion:
Christian / Catholic
Member Since: December 8, 2022
Last logged in: Feb 02, 2023