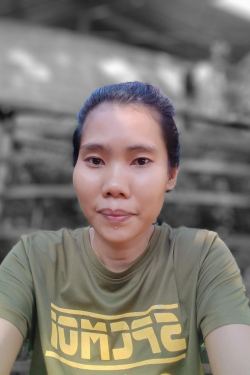 Lovely
31 Years Old, Female
USER ID: 2451505
Location: Cagayan de Oro City, Misamis Oriental, Philippines
Contact Lovely
USER ID: 2451505
Location: Cagayan de Oro City, Misamis Oriental, Philippines
👉Love is just a word until you meet someone gives it a proper meaning. Until you find the person who completes you, your half, your better half, someone whom you can't live without. Never take that someone for granted, for when you lose that person it will be very hard to live a life having only half of what you were👈

HONESTY IS THE FIRST CHAPTER OF THE BOOK OF WISDOM

Be yourself because an original is worth more than a copy 👇
No lies
No secrets

Your inner beauty never, never needs make up, your beauty should not come from outward adornment such as braided hair such as wearing gold jewelry and fine clothes instead it should be that of your innerself the unfading.

It's not about money, the luxurious life or material things. It's all about the person who you want to be with the rest of your life. A person who is willing to be with you no matter how hard the situation is and the person who is willing to be with you no matter how difficult the life is.

SIMPLICITY IS BEAUTY WITH THE GOOD VALUES IN LIFE👇

HONESTLY
LOYALTY
TRUST
UNDERSTANDING
RESPECT
LOVE

" Love me for who I am, but simply being me".

Prefers to Meet Age:
35 to 80 (Strict age limits: no)
Education:
Graduate degree
Ethnicity:
Filipina / Filipino
Height:
4' 7" (140 cm) or below
Have children:
Yes - but not at home
Preferred Bible Version:
Filipino or Filipino Dialect
Member Since: November 8, 2022
Last logged in: Feb 07, 2023