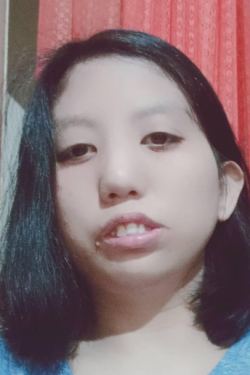 Lorry
20 Years Old, Female
USER ID: 2373008
Location: Province of Camarines Sur, Philippines
Contact Lorry
USER ID: 2373008
Location: Province of Camarines Sur, Philippines
I'm Lorry, 20 years old, from the Philippines. I'm an introvert, I don't have a lot of friends. I'm a very conservative woman. I'm a Roman Catholic. I have speaking disability, I'm having a hard time pronouncing words. I am a woman with a lot of wisdom. I love to dance and watch movies or anime. I am not materialistic, I'm a very simple woman (some people say that I don't have sense of fashion because of my simplicity 😁).


I am looking for friendship, that (maybe) can lead to marriage. I hope you'll like me to be your friend (or maybe your future wife 😉).

I'm just a free member here. If you want to talk to me and know me more, you can message me on messenger, search for my name (Lorry Polopot), or email me ( --- Email Address Removed --- )


Thank you!
Prefers to Meet Age:
18 to 35 (Strict age limits: no)
Education:
High School Graduate or Some College
Weight:
118 lbs (53.5 Kg)
Religion:
Christian / Catholic
Member Since: September 22, 2022
Last logged in: Sep 23, 2022