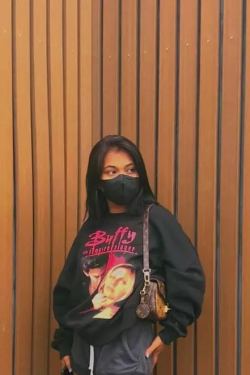 Jennelyn
27 Years Old, Female
USER ID: 2337110
Location: Davao city, Davao city, Philippines
Contact Jennelyn
USER ID: 2337110
Location: Davao city, Davao city, Philippines
Hi, my name is Jennelyn 27 yrs old from the Philippines 🇵🇭 I\\\'m looking for serious relationship
We are all damaged. We have all been hurt. We have all had to learn painful lessons. We are all recovering from some mistake, loss, betrayal, abuse, injustice or misfortune. All of life is a process of recovery that never ends. We each must find ways to accept and move through the pain and to pick ourselves back up. For each pang of grief, depression, doubt or despair there is an inverse toward renewal coming to you in time. Each tragedy is an announcement that some good will indeed come in time.
I\'m not okay , but it\'s okay. All I feel is pain
I used to be really stressed out. Like all the time. If I didn\'t have something immediate to stress about, I would find something by God.

Then, after a life altering experience, I realized that my stress was not necessary but a choice. So, I stopped.

This might be hard to accept, but you are ok. Really! My question is why just be ok? Being ok is like "trying" to do something. Both are just a half-assed attempt at something without expectations. Make a choice. Be sad and pissed or be joyful and happy. It really is a choice. You can change your feelings in a split second if you decide to.

It might sound easy and too simple but it isn\'t. We fill our heads with so much crap everyday we have a hard time determining what even ok means. Or happiness for that matter. Funny how we can always recognize misery.

And I was brought up to believe that crying was attention seeking behaviour. Somehow, someone saw some good in me and I was offered help.If I had been too proud and stubborn to accept it (I was a nightmare to begin with) I would not have developed any self worth whatsoever. When it comes to boundaries (I had none) do not allow ANYONE to cross them as I believe that leads to further guilt or shame or self hatred and the cycle goes on, and on, and on........End it now because there are plenty decent people around who actually want to help, often because they have been through similar times or maybe because they are genuinely kind. Be careful who you choose though as there are a few who will abuse your vulnerability (F*CK THOSE ONES RIGHT OFF). Have some faith in humanity. It does exist I promise you.
Prefers to Meet Age:
30 to 40 (Strict age limits: no)
Education:
High School Graduate or Some College
Religion:
Christian / Catholic
Member Since: September 1, 2022
Last logged in: Oct 02, 2022