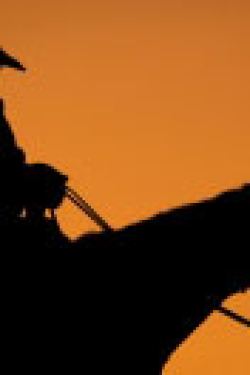 Truman
50 Years Old, Male
USER ID: 2279498
Location: Dendermonde, East Flanders Province, Belgium
Contact Truman
USER ID: 2279498
Location: Dendermonde, East Flanders Province, Belgium
Hi, I AM FROM BELGIUM (EU) and not residing in the PH. Unfortunately I don't see myself relocate abroad at this moment, but maybe you are willing to consider it? Because in the end I would like us to have a life together. I didn't visit the PH yet, but I hope to do so in the near future.

I WOULD DESCRIBE MYSELF AS genuine, true, sincere, serious, kind (to people with good intentions), sensitive, able to love the right woman. I'm broadly interested, intellectually eager. Both worker and dreamer. Sober and fit.

And of course I ALSO HAVE FLAWS (at times I can be over-sensitive, over-analytical, a bit rigid, over-expecting and then feel disappointed, sometimes I tend to procrastinate). But I also believe that Ms. Right could mitigate some of these flaws.

I LIKE nature, classical music and a good cup of coffee. I enjoy running, cycling, a good workout .. but also walking in good company :-)

I WOULD BE DELIGHTED TO MEET a loving and caring (and of course single, honest and faithful) woman with the purpose of a SERIOUS RELATIONSHIP (ideally a lifetime partner). Hence, a woman who is not only able to catch my attention but also to create a sustainable bond. A lovely person who feels like 'coming home' in day-to-day life. And last but least: a woman who loves me too :-)

I WOULD PREFER HER to be a good communicator who can sufficiently express herself in English (but non-verbal/physical language also counts :-)), someone with a healthy lifestyle, who takes care of her apearance but also wants to develop herself (as a person and professionally if possible) rather than having no purpose in life but being a housemaid.

FINDING A WAY TO LIVE TOGETHER going forward could be a challenge given our current distance. Honestly I think existing children would make things too complex in my current situation (though I have much respect for single mothers).

MY INTENTIONS put simply: when you are that special woman in my life, I would do my best to be a respectful, loving, responsible and loyal partner for you.

I try to adhere to the CHRISTIAN VALUES my parents gave me, BUT I'm a non-deist, anti-dogmatic and anti-sectarian, hence NOT really RELIGIOUS. I came here to meet a woman, not Jesus Christ or God. But hey, no hard feelings if that is a problem for you ;-)

Also a CULTURAL ANNOTATION: I may not be a fan of unhealthy forms of 'utang na loob' or 'tampo' to name a few, but there is definitely so much else to appreciate in a Filipina :-)

---

Remark: I'm quite new here. Maybe this is not the right site for me (cost of memberships, website not very responsive, a lot of 0-1 pic profiles, the majority of the profiles being suspended after only a week, me NOT being THAT RELIGIOUS, also quite busy currently, and a bit overwhelmed by the number of winks and messages..). But if you really want to reach out with me you can also find me on pinalove.
Prefers to Meet Age:
28 to 40 (Strict age limits: no)
Education:
Graduate degree
Ethnicity:
Caucasian (white)
Weight:
162 lbs (73.5 Kg)
Have children:
Yes - but not at home
Religion:
Christian / Other
Member Since: August 2, 2022
Last logged in: Sep 28, 2022