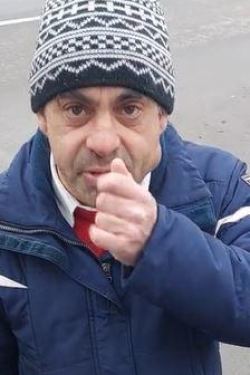 Ionut
38 Years Old, Male
USER ID: 2248058
Location: Coventry, West Midlands, United Kingdom
Contact Ionut
USER ID: 2248058
Location: Coventry, West Midlands, United Kingdom
I've known all my life I wasn't the easiest person to love, but then, I never wanted to be.
I knew it would take a special person to appreciate my uniqueness and qualities, so I never lowered my standards to accommodate lesser love…
I'm just not built that way.
When I love, I do so with all my heart and soul, I don't do anything halfway and that's what I expect in return.
I have a lot of love to give and I'm passionate in everything I pursue.

I've battled, struggled and fought too hard to become the person I am to just give it away to give my heart to someone that won't appreciate it.

I'm not ever going to be everyone's favorite flavor and I don't see eye to eye with all that I meet..
But the ones that get me- truly get me- we just click..
And it's one of the most beautiful feelings I know.
Those are my people and the ones I'll always cherish.
In the meantime, I'll just keep doing what I do best- living my life fully and staying strong.
I know that somewhere, someone will come along that will love me just as I am.
Until then, I'll be flying high and being happy.
I'll never go wrong with loving myself and chasing my dreams..
One day at a time.

Prefers to Meet Age:
22 to 35 (Strict age limits: no)
Education:
High School Graduate or Some College
Ethnicity:
Caucasian (white)
Preferred Bible Version:
American Standard
Religion:
Christian / Catholic
Member Since: July 13, 2022
Last logged in: Oct 07, 2022