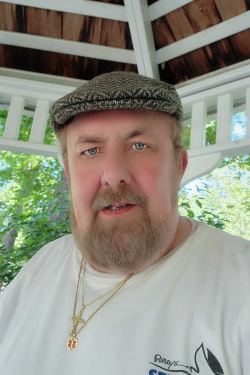 Star
66 Years Old, Male
USER ID: 2126820
Location: HUNTINGTON, West Virginia, United States
Contact Star
USER ID: 2126820
Location: HUNTINGTON, West Virginia, United States
I am a man looking for my soulmate, my split apart for marriage. I am kind, loving, honest, trustworthy and would treat you with the highest respect. Family should be very important to my soulmate. I am not looking for a "professional girlfriend " those types pretty easy to figure out. I'm looking for a lady who is honest, with morals and standards. Although I live comfortably, I am not a rich man, so if money is what your looking for and being rich is important to you, look elsewhere. If you are wanting to be loved, treated with the utmost respect, and valued like the most precious Gem, and want a husband, who will forsake all others, your in the right place. When I was a young boy, coming of age, my Grandmother whom I highly respected, and was very wise told me,
"Remember PRETTY IS AS PRETTY DOES" Those words have always stuck with me. Another thing one should know about me, a lot of men looking to take on a wife, want to be the first, and to many, if he is not the first is a deal breaker. Not me, when I meet and marry my wife, my soulmate, I want her to be my last. Although I stand a little over six foot tall with a large frame, I am very gentle. You will find I am from the old school, and attended Private Catholic Schools, where I learned how to always conduct myself as a Gentleman. You will also learn after knowing me a while, that Im pretty easy going, and laid back, not too much ever gets to me. I also refuse to argue or fight, for when Soulmates do disagree, loving discussions will win the day. For when deep love exists. Soulmates always want thier partner to be happy. I could go on, but we should probably discuss other things when we start talking.

UPDATE: This has been my first dating app that I have used. So being a greenhorn I needed to learn the ropes so to speak. I have to admit I have been pretty skiddish about the whole thing. However the deterration of American woman values has led me here. I have started to upload pictures of myself that depict various aspects of my life. some with family members. One with my brother and Sister etc. In case your wondering there is one with me sitting on a fountain, attempting to throw up a heart ❤️ / Love symbol with my fingers. Also I want to let you know not only will I be posting more photos as time permits, but I will also be upgrading soon. I am anxious to be able to send and receive messages, as well as talk to you. I want to thank you for being patient with me. I look forward to talking with you soon.

UPDATE: So unfortunately I have not been able to log on for a while. My father has past away, and it took some time and most of My attention to deal with his funeral and Estate. In addition I have been dealing with my mother, who has been grieving for some time. I had to stay with her temporarily to help her through this process. Now that things have become stable I have come back to resume my search. Unfortunately it seems that I am starting over for everyone I was interested has moved on. I pray and am in hopes that they have found happiness. One particular lady Whom I really wanted to talk to has hidden her profile so I am assuming she too has found happiness. However if Da*** reads this and wants to chat, just send me a message.
Nothing good comes easy, and I am to do what it takes to find my Split Apart, my last.
True love is hard to find, but once found there is nothing more precious on this earth.
Prefers to Meet Age:
25 to 60 (Strict age limits: no)
Education:
Bachelors degree
Ethnicity:
Caucasian (white)
Body Type:
A few extra pounds
Weight:
221 lbs (100.2 Kg)
Have children:
Yes - but not at home
Preferred Bible Version:
King James
Religion:
Christian / Catholic
Member Since: April 17, 2022
Last logged in: Mar 28, 2023