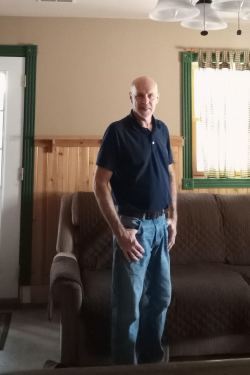 David
57 Years Old, Male
USER ID: 2084004
Location: Farmington, Missouri, United States
Contact David
USER ID: 2084004
Location: Farmington, Missouri, United States
Honest, good hearted man looking for my forever love. I have a strong belief in our Lord and Savior Jesus Christ and the Father. I believe that God should be above all other things in life and your life's mate should be above all othere earthly relationships. Marrige is a God given blessing and an example of the relationship Christ has with His church and should not be taken lightly. Im not prefect by any means, I have my issues, we all do but I'm willing to be the best thing that ever happened to the woman I love. I try to wait for Gods timing because I know that He's in charge of all thing in our lives wheathet good or bad. The wait has been hard for me because as a human we all have the tendency hurry things.





I find Filipina women extremely attractive and more importantly more caring. I looking for a more traditional relationship, something that has for the most part been list in Americsn society do to the feminist movement and in my opinion one of the things that has ruined the fabric of our once great nation, this is one of my biggest reasons for looking to the east. I believe that both women and man are equals but both such play a different role in a marriage, roles that God had intented.



I'm looking for what we all want, someone who is caring, tender hearted, trustworthy, loyal and above all Godly. Someone who will help me in my walk with Christ and help me to be a better person. May God bless us in our search.
Romans 8:28 And we know that all things work together for good to them that love God, to them who are the called according to his purpose.
Prefers to Meet Age:
40 to 55 (Strict age limits: no)
Education:
High School Graduate or Some College
Ethnicity:
Caucasian (white)
Weight:
185 lbs (83.9 Kg)
Have children:
Yes - but not at home
Preferred Bible Version:
King James
Member Since: March 12, 2022
Last logged in: Sep 29, 2022