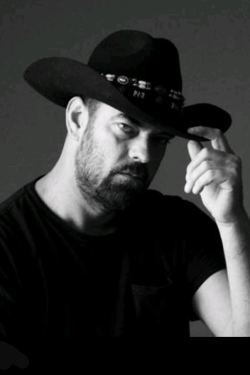 Harley
49 Years Old, Male
USER ID: 2027234
Location: Virginia Beach, Virginia, United States
Contact Harley
USER ID: 2027234
Location: Virginia Beach, Virginia, United States
I am a Christian, baptized and saved when I was a very young.
I'm Baptist and I respect all Christian religions.


I am 6 foot 1 inches tall. I have a very deep manly voice. I have strong long arms , long legs and broad shoulders and a barrel chest. I have hazel brown green eyes and brown hair. I love to sing country music, southern rock music and rock and roll music. I am a very good singer. I love the outdoors, fishing, camping, camp fires, swimming in the ocean. I live close to the ocean, the Atlantic Ocean. I love to cook. I respect my elders, I respect women and I respect my friends and my family. I love dogs and most other animals. I am very fun to be around and like to make people laugh. I like to explore nature and try different restaurants. I love God the creator and his son Jesus Christ our savior. I treat a women like a lady and I respect her opinions, needs, wants and wishes. I treat women like an equal. I respect a woman who likes to work for a living. I am a protector of women, children and animals. I am a loyal, faithful, honest, caring, loving, passionate, romantic, understanding, compassionate, patient, hardworking man. I am a smart, intelligent man that can admit when he is wrong. I am a man of pride and strength and perseverance. I am a humble, down to earth kind of man with good common sense and good integrity and good morals. I treat other's like I want to be treated. I believe in building a strong unbreakable friendship with a lady first and then building a strong unbreakable relationship with her that will last a lifetime. I have a big heart and caring soul and a good spirit. I am a genuine and level headed man. When I fall in love with a lady, I love with all my heart and soul and I always make her feel special to me and I make her feel loved and respected and I make her feel wanted and safe. I'm looking for real love, true love, a partner for life.
Prefers to Meet Age:
25 to 55 (Strict age limits: no)
Education:
High School Graduate or Some College
Ethnicity:
Caucasian (white)
Have children:
Yes - but not at home
Preferred Bible Version:
King James
Religion:
Christian / Baptist
Member Since: January 20, 2022
Last logged in: Oct 06, 2022