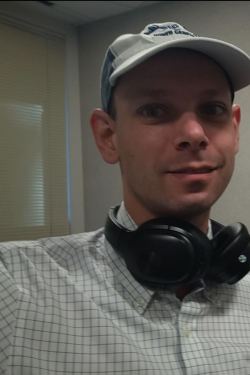 Alex
42 Years Old, Male
USER ID: 2020196
Location: Raleigh, North Carolina, United States
Contact Alex
USER ID: 2020196
Location: Raleigh, North Carolina, United States
Alex here,

I've met someone from this site before, and another a few years ago.

I'm Jewish and from the old soviet union, been in the states for over 30 years, and have everything together to settle.
I am into IT and Engineering, and have a really enjoyable job. People find me trusty and reliable.
I'm considerate, sensitive, and a doer. I make a great listener and a problem solver. I can be a great cook if needed.
Altough I enjoy foods mostly from my country :) Be glad to cook something for you if we meet :)

In my spare time I like hanging with friends, cooking, traveling, paddleboarding at the lake, pc games, and gardening.
I don't mind taking my future woman to the mall and picking out clothes together for her. I do have good taste in dresses and heels :)
We'd definitely travel, spend some time in nature, and on the beach which is only 2 hours away.

I've been single for a few years, and ready to start again.
My last 2 girlfriends were a Filipina, we got along very well until the very end.
I am very familiar with your culture. So what is it that I'm looking for?

Last time was a very important lesson and everyone knows that any relationship is a give and take.
So, I am definitely looking for you to be a reliable, true-to word lady, who is loyal, and doesn't run, doesn't go back to this site and give away her contact info after we meet and get serious. You are loyal, you are gwapa, you are considerate, compassionate, and forgiving.

And as I am more introverted, I am comfortable with someone who is ok with silence, or a bit of an extrovert herself.
Last but not least, please understand, looks do matter to an extent, and I am not saying that you need to be someone who is stunning.
Long term relationships and marriage require you to be tolerant, compromising and considerate of the other side.
Therefore while, looks are nice, your innerself is more important. You don't want to end up in a relationship where every day is bad, you can't be yourself, and you don't feel at home with your lover.
I'll take care of you, and it's only fair to you to do the same. Again if you're to live with someone for a long long time, understand that people change, and tolerance, and good care matters a lot.
Prefers to Meet Age:
28 to 35 (Strict age limits: no)
Education:
Bachelors degree
Ethnicity:
Caucasian (white)
Member Since: January 13, 2022
Last logged in: Jan 26, 2023