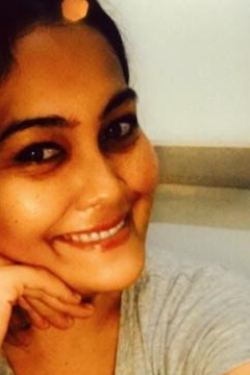 Jen
38 Years Old, Female
USER ID: 1975212
Location: Quezon City, Metro Manila, Philippines
Contact Jen
USER ID: 1975212
Location: Quezon City, Metro Manila, Philippines
Hi ! I am simple small woman. I'm always keen to learn anything with meaning and substance. I hope to find genuinely good people to get to know with. I am a little paranoid to be here to be honest because I have a preconceived notion that internet world is an unsafe place. But this pandemic has taught me how life can be cut short, then why not try something like being here. I have strong boundaries, sadly not all are patient enough, so people come and go. I am traditional and on the conservative side. I don't like superficial and pretentious people.
As traits, I am a minimalist and a type of person who would rather do DIY stuffs if I could than buy. I am not materialistic, my priorities are my inner peace, health and well-being. For character I believe in mutual respect, and that trust is earned, not demanded. I'm working on accepting things as they are, and avoiding being cynical and pessimistic. Having a peaceful heart and mind is very important , most specially a strong faith.
P.S.- Been busy lately, sorry for not responding right away. Also what is the proper etiquette here? How am I supposed to respond to winks ;).?, , I hope you are having a great day. God bless.

Prefers to Meet Age:
37 to 45 (Strict age limits: no)
Education:
Bachelors degree
Ethnicity:
Filipina / Filipino
Weight:
106 lbs (48.1 Kg)
Preferred Bible Version:
Revised Standard
Religion:
Christian / Catholic
Member Since: November 13, 2021
Last logged in: Oct 03, 2022