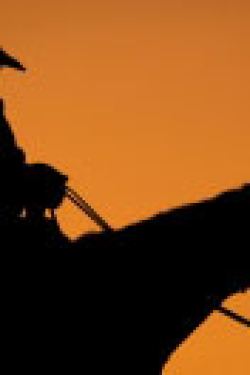 Charles
51 Years Old, Male
USER ID: 1949783
Location: Lindsay, Oklahoma, United States
Contact Charles
USER ID: 1949783
Location: Lindsay, Oklahoma, United States
Tall American man
I am looking for a sweet Filipina with whom to share my life. I am not interested in having children. I am tall and light skinned.
I never cheat. I see that as a form of self destruction. I don't lie for the same reason.
I don't need a god to tell me that. To me it is self evident and has been since I learned it at a very young age.

I live in the country, not the city, so if you need to shop, socialize, and be seen, then I am not for you. I am very far from the beach and haven't been in a while. I live in the central plains of the USA , and I like it here. The weather can get stormy, and the winters cold. Many people here raise animals, like cows, sheep, horses. I haven't ridden a horse in a while, but I have room for several where I live.
I love dogs, and currently have 2 Belgian Malinois. If you don't like dogs, I am not for you.
I prefer to eat home cooked food than to go out, but I do go out to eat occasionally. I try to eat healthy foods and stay fit.
I work here at my home on a farm. I take care of the farm myself. I work year round.

As for relationships, I do not fight with women, physically or verbally. Adults can settle differences without crying or screaming, or pouting. If you don't believe that, I am not for you.
I am a one woman man. I prefer a woman who likes to be at home and spend time with me instead of the phone or tv. I like to watch movies, and watch several every week at night when I have the time.
As for qualities in a woman, I am generally more attracted to:
slender more than chubby,
rational more than emotional,
understanding more than angry,
smiles more than frowns,
hard working more than lazy,
high energy more than low energy,
Intelligence more than education,
clear skin more than tattoos,
less makeup rather than more,
lipstick and mascara more than eye shadow and blush,
and traditional qualities more than modern.
The most important quality to me is attitude.
If you attempt to change a man's mind through pouting, or a bad attitude, you will fail with me. To reach a man like me , you have to be honest and willing to communicate. I am unable to read your mind. If there is something wrong, then you need to talk. If you pout and try to make me feel guilty because I don't know why you are upset and you won't tell me, then you are acting childish.
That leads to failure. Communication is essential to success.

I will add to this soon, but I have to get to work now

Thanks for reading, and I hope you find what you seek.
Prefers to Meet Age:
22 to 32 (Strict age limits: no)
Education:
Associate degree graduate
Ethnicity:
Caucasian (white)
Weight:
170 lbs (77.1 Kg)
Have children:
Yes - but not at home
Member Since: October 13, 2021
Last logged in: Oct 21, 2021