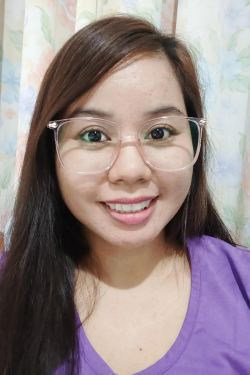 Gene
33 Years Old, Female
USER ID: 1946913
Location: Cagayan de Oro, Province of Misamis Oriental, Philippines
Contact Gene
USER ID: 1946913
Location: Cagayan de Oro, Province of Misamis Oriental, Philippines
I am an Evangelical Christian who believes in being saved by grace through faith alone and in 1 Corinthians 15:1-4.

I'm looking for a God fearing man, who has the same belief and has a personal relationship with Jesus. A man who respects women and is a family oriented person. That man who will put God at the center in order to protect our future relationship from the attacks of the invisible enemy. A man who doesn't smoke (I'm allergic to cigarette smoke), not addicted to any video games, hopefully have a sense of humor and a genuine person.

I also prefer a single man (never been married) with no kids yet.

And praying we have more similarities so we can enjoy doing things together and also be my best friend for life.

I join Bible study groups and have my own small group as well.

I love art, coffee, nature (beach, garden, mountains), hiking, biking (cycling), and singing. I would love to travel someday.

I am loving and thoughtful.
People tend to see me as a serious person because of my resting face but I am fun to be with if you get to know me better. I look younger than my age.

I'm here because there might be a chance that God's will for me is here.

And I am vaccinated with Pfizer.

If you're too busy and won't have time to get to know each other, please don't send a message. I'm looking for someone who can give time and effort. Our time is precious, so, let's not waste our time if you're not serious about getting to know each other. If distance is an issue, factor that ahead as well.

It's hard to travel because of the pandemic. But if you believe that God will make us meet one day, then send me a message.. Nothing is impossible for God, I know He will make a way IF it is according to His will..
Prefers to Meet Age:
30 to 43 (Strict age limits: no)
Education:
Bachelors degree
Ethnicity:
Filipina / Filipino
Preferred Bible Version:
New King James
Member Since: October 10, 2021
Last logged in: Oct 24, 2021