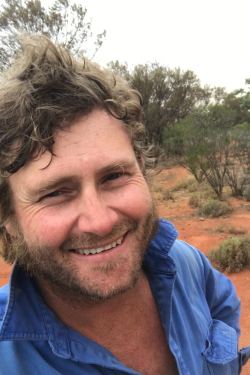 Robert
40 Years Old, Male
USER ID: 1926053
Location: Sydney, New South Wales, Australia
Contact Robert
USER ID: 1926053
Location: Sydney, New South Wales, Australia
Hello beautiful Filipinas
I'm Robert,
I'm a single dad, my daughter lives with me though she is at boarding school now.

I help to run a sheep and cattle property with my family in the Australian outback.

I am a deep critical thinker.
I like to play with my band at pubs, parties, weddings, rodeos and balls.
I also like to draw, although work keeps me busy most of the time.

I do not follow trends.
I do not like liars, thieves, hypocrites or bullies.

I love my land and have a strong connection with it and all the creatures there in.
I stay calm in adverse circumstances but am fiercely protective of my loved ones.

I have found Filipinas to be the kindest, most graceful, gentle, smart, sweetest and most beautiful woman in the world.

I hope to find a lovely Filipina to fall in love with, marry, have children and live with me here in Australia and live happily ever after.

I am not a pervert.
I will not ask you for nude photos.
I will not be rude to you.
I want to give my future wife the love, respect, support, security, safety, family and happiness she deserves.

And I can get a haircut and shave if she wants me to.😉😂

I have only just joined this site, so please be patient with me while I figure everything out.
Prefers to Meet Age:
18 to 24 (Strict age limits: no)
Ethnicity:
Caucasian (white)
Weight:
188 lbs (85.3 Kg)
Have children:
Yes - at home full-time
Member Since: September 17, 2021
Last logged in: Oct 25, 2021