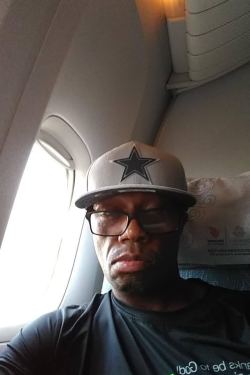 Rodney
52 Years Old, Male
USER ID: 191610
Location: silver spring Maryland, United States
Contact Rodney
USER ID: 191610
Location: silver spring Maryland, United States
3/30/14
Proverbs(30)4, Who hath ascended up into heaven, or descended? who hath gathered the wind in his fists? who hath bound the waters in a garment? who hath established all the ends of the earth? what is his name, and what is his son\'s name, if thou canst tell?

Proverbs(30)5, Every word of God is pure: he is a shield unto them that put their trust in him.

3/26/14
Where your is your FAITH!!!!
Mark(9)23, Jesus said unto him, If thou canst believe, all things are possible to him that believeth.

Hebrews(11)1, Now faith is the substance of things hoped for, the evidence of things not seen.
3/21/14
1 Corinthians(6)18, Flee fornication. Every sin that a man doeth is without the body; but he that committeth fornication sinneth against his own body.

3/20/14
Proverbs(20)3, It is an honour for a man to cease from strife: but every fool will be meddling.

Proverbs(20, 6, Most men will proclaim every one his own goodness: but a faithful man who can find?

Proverbs(20)7, The just man walketh in his integrity: his children are blessed after him.

Proverbs(20)11, Even a child is known by his doings, whether his work be pure, and whether it be right.

Proverbs(20)19, He that goeth about as a talebearer revealeth secrets: therefore meddle not with him that flattereth with his lips.

Proverbs(20)24, Man\'s goings are of the Lord; how can a man then understand his own way?

Proverbs(20)27, The spirit of man is the candle of the Lord, searching all the inward parts of the belly.

Proverbs(20)29, The glory of young men is their strength: and the beauty of old men is the grey head.
Prefers to Meet Age:
27 to 32 (Strict age limits: no)
Ethnicity:
Black / African
Weight:
175 lbs (79.4 Kg)
Have children:
Yes - but not at home
Preferred Bible Version:
New King James
Religion:
Christian / Baptist
Member Since: October 5, 2013
Last logged in: Mar 31, 2023