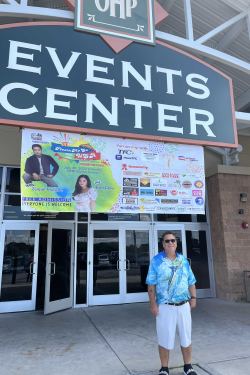 John
63 Years Old, Male
USER ID: 1906288
Location: Beverly Hills, Florida, United States
Contact John
USER ID: 1906288
Location: Beverly Hills, Florida, United States
I am a Catholic very loving caring respectable honest person. I am divorced and retired I go to church weekly. I am looking for a Christian woman that is very Honest Loyal Faithful respectful caring and loving and God-fearing

I am a Marine Veteran I also retired a few years ago after almost 35 yrs as a Crew Chief Aircraft Mechanic for a Major Airline.

I own my home and live alone I like to go bowling kayaking traveling and to the beach their are many beaches here in Florida this is one of the reasons why I moved here .

I live in the Central Southwest part of Florida 12 miles from the golf of Mexico is very beautiful nature you would have to really appreciate like I do. Don't wanna live in the congested cities south of me but this area is growing. I'm about 67 miles North of Tampa Florida and maybe 70 miles west of Orlando I'm also close to Sarasota Venice Florida just a few hours away I'm also close to Gainesville Florida which is 60 miles from my home.

I'm also very active with the Knights of Columbus with my Catholic Church. Also the American Legion's in the veterans of foreign wars.

I do a lot for the community when I can I don't know what else to tell you about me but I'm a very honest respectable loving caring person hello loyal one woman's man I just would like to met be a nice Christian woman that has the same morals and principles and religious background as I do have patience I pray all the time that God will send me a good woman since I've been in Florida for the last few years I've only met one and I was very disappointed with this Filipina woman from Cebu who I went to church with I will just leave it at that I thought it was going to be special and she was the one but it turned out not so good and she was not honest with me and l will just leave it at that!



.
Prefers to Meet Age:
35 to 55 (Strict age limits: no)
Education:
Bachelors degree
Ethnicity:
Caucasian (white)
Weight:
180 lbs (81.6 Kg)
Have children:
Yes - but not at home
Preferred Bible Version:
King James
Religion:
Christian / Catholic
Member Since: August 25, 2021
Last logged in: Sep 26, 2022