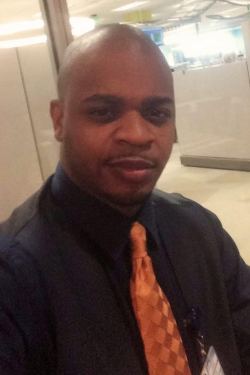 Robert
37 Years Old, Male
USER ID: 1894393
Location: Colorado Springs, Colorado, United States
Contact Robert
USER ID: 1894393
Location: Colorado Springs, Colorado, United States
Salutations!

I am an aspiring musician working to make an impact through my music. My main instruments are clarinet and saxophone. Music is my calling and is how I will preach to the world.

Currently, I'm in college full time working towards my goals. I do not have any children and never married. My luck with women has not been good in my part of the world, so I'm looking to make a change and go abroad.

I enjoy playing music, cooking, tending to my floral garden, playing video/board games, and having a good laugh with those I love. I am a very goofy, you have been warned lol.

My prayer is to find my life partner. One who is Godly day to day. Willing to discuss their prayer life, their hurts and joys, willing to pray together. I want us to be connected and always on the same page. One who supports me and my ambitions as I do the same for her. Our children will know God watching us.

At this time, I am working towards my goals and only focusing on school, so it will be some time before I plan a trip to the Philippines. Anyone interested, please pray on this first. If it be God's will, we will be together in time.

Psalm 56:9
The very day I call for help, the tide of battle turns. My enemies flee! This one thing I know: God is for me!
Prefers to Meet Age:
25 to 35 (Strict age limits: no)
Education:
High School Graduate or Some College
Ethnicity:
Black / African
Preferred Bible Version:
New Living Translation
Member Since: August 11, 2021
Last logged in: Oct 17, 2021