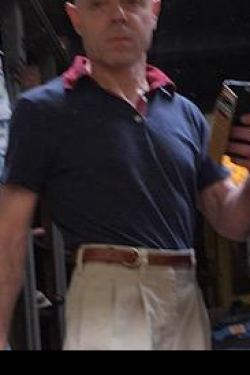 Patrick
61 Years Old, Male
USER ID: 1891052
Location: Gloucestershire, England, United Kingdom
Contact Patrick
USER ID: 1891052
Location: Gloucestershire, England, United Kingdom
Self employed shop keeper
non smoking, non drinking
I like to read and watch old movies which sometimes make me cry (softy) also make me laugh
I have been in the clothing trade for 40 years and still love it.
I spent 16 years manufacturing with my own factory employing about 25 people.
now I have a vintage clothing store selling mens and ladies wear.
I still enjoy styling people with cool vintage pieces to create their own individual look.
I would like a partner who is creative and interested in style fashion art and music and can share my passion for my business.
I subscribe to UCB and get a useful mailshot everyday.
Here's todays..

Make room in your thinking
26 AUGUST 2021
'You will spread out to the right and to the left.'
Isaiah 54:3 NIV
God told His people: 'Forget the former things; do not dwell on the past. See, I am doing a new thing!' (Isaiah 43:18-19 NIV). If we're asking God for a vision, or to enlarge the one He's already given us, we need to make room mentally. 'Enlarge the place of your tent, stretch your tent curtains wide, do not hold back; lengthen your cords, strengthen your stakes. For you will spread out to the right and to the left' (Isaiah 54:2-3 NIV). Somebody once said that dreams always come a size too big so we can grow to fit them. We shouldn't settle for second best in our work, our relationships, or our walk with God. Mark Twain said: 'Twenty years from now you'll be more disappointed by the things you didn't do than by the ones you did. So throw off the bow lines. Sail away from the safe harbour. Catch the wind. Explore. Dream. Discover.' Whatever we feel is holding us back – whether it's our background, education, skills, self-esteem, confidence, or something else – God can enable us to rise above it and put an end to our old ways of thinking and feeling we're defeated before we've even started. In biblical times, animal skins were made into wine containers. At first they were flexible and easy to work with, but over time they grew rigid and lost their ability to expand. That's why Jesus said, 'No one pours new wine into old wineskins. [It] would…burst the old skins…New wine must be put into new wineskins' (Matthew 9:17 CEV). God won't infuse an inflexible mind with fresh ideas, but He will change our lives when we line up our thinking with His.
Prefers to Meet Age:
25 to 48 (Strict age limits: no)
Marital Status:
Separated
Education:
School of life
Ethnicity:
Caucasian (white)
Weight:
144 lbs (65.3 Kg)
Have children:
Yes - but not at home
Preferred Bible Version:
King James
Member Since: August 7, 2021
Last logged in: Sep 26, 2022