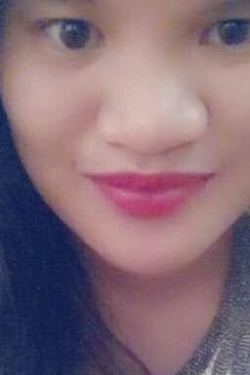 Rose
32 Years Old, Female
USER ID: 1876834
Location: Davao City, Province of Davao del Sur, Philippines
Contact Rose
USER ID: 1876834
Location: Davao City, Province of Davao del Sur, Philippines
I am working from home since pandemic and I live alone.

I just had one relationship in the past it ended 2018. From then on.. never had a chance to date nor meeting someone for intimate. I got busy for work, friends, family, and for myself.

Nurse by profession but currently working in customer service.

I am the youngest in our family; my siblings have their own career and life.

I like sports .. I like swimming, board games for indoor.

I am not picky with food.. as long as it is edible..heheh

I have a shallow level of happiness...(means anyone could make me smile whatever joke it is)

I smile a lot and it is always with me.

I like music.. I am currently practicing piano ☺

I am clingy and love cuddles .. I hope that's okay with you.

My last travel were in Singapore and Malaysia that was March of 2020 before Covid19 got serious.

1 Thes. 5:16
"Rejoice always." - my life verse

I am not perfect, I made mistakes, wrong choices, and failures in life.. but that won't stop me to move forward and always be grateful no matter what.

Admitting my imperfections are easy for me because at a very young age my Mom taught me to accept of who I am, be grateful, and learn to be satisfied with simple things. These would make my life stress-free , no drama, and peaceful.

Asking and giving forgiveness are the best than living a life full of guilt, hatred and pride.


Prefers to Meet Age:
25 to 40 (Strict age limits: no)
Education:
Graduate degree
Ethnicity:
Filipina / Filipino
Weight:
118 lbs (53.5 Kg)
Preferred Bible Version:
New King James
Member Since: July 23, 2021
Last logged in: Oct 24, 2021