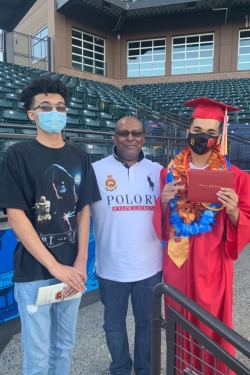 Anthony
52 Years Old, Male
USER ID: 1875708
Location: Spanaway, Washington, United States
Contact Anthony
USER ID: 1875708
Location: Spanaway, Washington, United States
Nice, passionate, loving and dedicated guy in search of a nice, responsible loving family oriented god fearing woman! ( Serious Inquires Only )

I am a man that is looking for a sincere (no games) and serious woman, who will ALWAYS be a one man woman, and who truly wants to marry and create a family! *** bigwilliams1151 at gee male ***
I am a man with conservative and traditional Christian values, but far from perfect.
I am not looking for a good looks but a woman who will love me fully with her whole heart, build a great marriage together, communicate, and create a family.
and I hope to spend quality time with my partner in these places making family memories together. I am a man that wants to spend his life loving and appreciating his partner and creating a great family together.

MY IDEAL MATCH is a (one man) woman that is very loving, affectionate, passionate and expressive in their love towards her husband. I will definitely be the same towards you. A woman that wants to create a great relationship with me through open communication, faithfulness, trust, friendship, and our loyalty and faithfulness to each other. I would love to meet a woman who wants to start a family and raise 2-3 children possibly more if you're down, God willing, together, with godly values. I am looking for a woman that enjoys new adventures and spending quality alone time together, romantic weekends/evenings, and always keeping communication lines open with each other. Trust, honesty, communication and romance are the primary keys that keep marriage fruitful and exciting.
I want to raise a Christian family. The Christian faith is very important to me. I am a Christian and want to have our family involved in church, with family prayer time and devotions together. I hope to meet a woman that desires and daily wants to be my life partner, friend, and lover.
I am not into playing games or wasting time. I am looking for an authentic woman who truly wants to begin our lives together, get married, have a beautiful, godly marriage and raise an amazing family together! My heart and life are open to you so we can start building our relationship together. Please think long and hard before you choose me as I want to be the obvious and only choice in a man that you'll ever make! Don't be shy and let's start our journey together!!!!!!!!!
Prefers to Meet Age:
23 to 60 (Strict age limits: no)
Education:
High School Graduate or Some College
Body Type:
A few extra pounds
Have children:
Yes - at home part-time
Preferred Bible Version:
New American Standard
Religion:
Christian / Catholic
Member Since: July 22, 2021
Last logged in: Oct 25, 2021