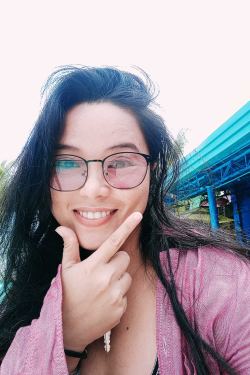 JAHAZIEL
36 Years Old, Female
USER ID: 1801014
Location: Cebu, Consolacion, Philippines
Contact JAHAZIEL
USER ID: 1801014
Location: Cebu, Consolacion, Philippines
.....🥰🤔😁😔
....🥰🤔😁😔
I love kids, .like my niece and nephews though they give me headaches everyday..😅😅 I'm an introvert but can be an extrovert sometimes.. I
don't know how to detailed things about me but feel free to ask..

I'm not always online the reason i can't reply some chats but i do reply once i visit here.. I'm a little busy or i make myself busy even I'm not just to feel that I'm an workcaholic women.. 😅😅 nahh just kidding, .

I just love someone who can be with me on the church, . Pray with me and being honest with me even in a painful way..
I make no judge to anybody coz all of us have dark past,
I've never been married nor have kids..
The best thing happen in my life is knowing how GOD loved me and saved me even I'm not worth for his loved..
How GOD always there for me even sometimes i forgot to pray..
How GOD always protect me wherever i go even sometimes i don't want to go to church..
How GOD always Blessed me, . Even sometimes i forgot to say thank for everything he does for me..
I LOVE HIM BUT HE FIRST LOVE ME/US..🥰🥰

I don't need a perfect relationship but an understanding, patience, and humble man with GOD in his heart.. I'm willing to start a new chapter of my life .. So let's start from frienship, .
Prefers to Meet Age:
40 to 60 (Strict age limits: no)
Education:
Elementary or Some High School
Ethnicity:
Filipina / Filipino
Weight:
118 lbs (53.5 Kg)
Preferred Bible Version:
English Standard Version
Religion:
Christian / Protestant
Member Since: April 20, 2021
Last logged in: Nov 19, 2023