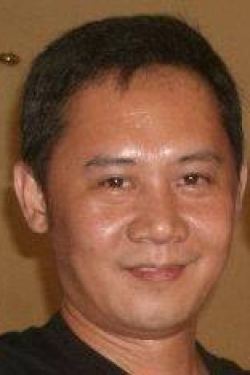 Gabriel
50 Years Old, Male
USER ID: 1760839
Location: Davao City, Davao Del Sur, Philippines
Contact Gabriel
USER ID: 1760839
Location: Davao City, Davao Del Sur, Philippines
"Avoid wasting time fellow seeker, read very well".

It is better to stay single than be in a toxic relationship but if unavoidable, why not? I am not in pursuit of a perfect soulmate. One matured person is enough. Your MR. RIGHT will not fall from heaven straight to you.. so please stop asking GOD for it. If you sit and wait, nothing will come. Your fear only exists in your mind. I am single and 100% REAL. For security reasons, I will only select a genuine profile because LOVE SCAM is real. Anyway, it's okay if you are single or separated (w/ child). This is not about wealth or having a pretty face, flawless skin, and sexy body. I like intelligent and brilliant women who can outsmart me and knows how to handle any situation no matter how intense it is. I would prefer a joyous person that shares the same passion as me in many aspects and in seeking higher mystical wisdom. She is someone who will drive with me to the countryside and go fishing, hunting and scuba diving and enjoys nature. But avoid talking to me if you are here aimlessly with no definite purpose.

I was once a clandestine operative at the armed forces but am now in the financial sector. I have a very rare passion for guns. I spent half my life at the shooting range enhancing my marksmanship skills. As a Capricorn, I am a realist. I believe hard-work and grim determination equals success. It is my responsibility to provide food on our table and to look after the welfare of my household. My sense of humor is 99.9%. I cook well in the kitchen, and I am naughty as well. I can be your best friend and partner in crime. You can cry on my shoulders if you need to but be also reminded that too much expectation kills which is why I hate naggers, cheaters, and those who trash talk behind my back. Trust, respect, and loyalty is so important. If properly followed, then you have my undying sincerity to the last breath. Lastly, I do not pretend to be somebody that I am not. I am who I'm meant to be.

If you can embrace these changes, let's talk… I will simply move-on if you will not respond.

* I never got married but I got 2 sons from a past relationship. They are both grown-ups now and I do not see this as a problem.

* Only GOD knows what is ahead of us. Everything can be taken away from us in a blink of an eye. All the wealth you have accumulated cannot save you from the virus. Let us make the most out of this life and cherish every single moment with our loved ones as if the next moment will be our last.


So mote it be!!!


Prefers to Meet Age:
25 to 50 (Strict age limits: no)
Education:
Bachelors degree
Preferred Bible Version:
King James
Religion:
Christian / Catholic
Member Since: February 25, 2021
Last logged in: Oct 24, 2021