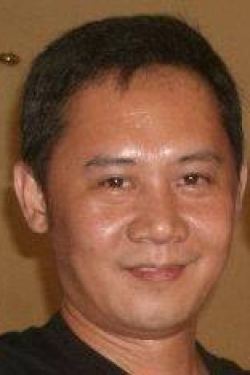 Gabriel
51 Years Old, Male
USER ID: 1760839
Location: Davao City, Davao Del Sur, Philippines
Contact Gabriel
USER ID: 1760839
Location: Davao City, Davao Del Sur, Philippines
"Know the truth and avoid wasting time fellow seeker, please read very well. "

My life is not complicated simply because I never dared cross forbidden boundaries where I should not be. I am a MYSTIC. KARMA has a profound effect in a person's life whether you do bad or good. I believe staying single is better than be in a toxic relationship. But if falling in-love with someone cannot be avoided, why not? Love is the most amazing thing that could ever happen to a person. But if it goes the other way around, HMMM. I am not desperate in pursuing a perfect soulmate. I am not after a good catch either although finding one is beneficial. One matured person who does not play around is enough to become a good companion. What matters is if we can get along? I have been single for many years, and I have learned to live with it.

Now, I don't have to convince you but believe me... if you sit and wait, nothing will come. Your fear only exists in your mind. Move-on and deal with it. Your MR. RIGHT will not fall from heaven straight to you... so please stop asking GOD for it. I am single and 100% REAL. But for security reasons, I will only select a genuine profile because SCAMS are real. Anyway, friendship knows no boundaries. It's okey if you are single or separated (w/ child). This is not about wealth or having a pretty face, flawless skin, and sexy body. I like intelligent and brilliant women who can outsmart me and knows how to handle any situation no matter how intense it is. Good companionship starts with like-minded interest. If I must choose, I would prefer a joyous person with the same passion as me in seeking higher mystical wisdom. And speaking of "THE SAME PASSION" ... She is someone who completely understands and just loves what I do like driving to the countryside and go fishing, hunting and scuba diving and enjoys nature. But please stop!!! spare me if you are just browsing this site aimlessly with no definite purpose… Just leave me be.

I was once a clandestine operative at the armed forces but am now in the financial sector. I have a very rare passion for guns. I spent half my life at the shooting range enhancing my marksmanship skills. As a first Decan Capricorn, I am a realist. I believe hard-work and grim determination equals success. It is my responsibility to provide food on our table and to look after the welfare of my household. My sense of humor is 99.9%. I cook well in the kitchen, and I am naughty as well. I can be your best friend and partner in crime. You can cry on my shoulders if you need to... But let me remind you not to expect too much because too much expectation kills. This is the reason why I hate naggers and those who trash talk behind my back. Trust, respect, and loyalty is earned not readily given. I will proudly reward my undying sincerity to the last breath to the most respectful person I will yet meet.

Lastly, I do not pretend to be somebody that I am not. I am who I'm meant to be.

Now, think very well and ask yourself? Is he the right person for me? Do we share the same interest? Don't wait any further if your answer is YES because I will simply move-on if you will not respond.

So, mote it be!!!

P.S.

* I've been passionate about writing lately because I can express my thoughts and feelings into words.

* As a mystic, I sometimes seclude myself and dig deeper to uncover the mysteries of the unknown.

* I am searching for those interested in mysticism, shooting sports, guns, scuba diving and adventure.

* I am also an ANTI-CRIME advocate and promotes federalism. YOU may join the crusade if you hate VIOLENCE, TERRORISM, ILLEGAL DRUGS and CORRUPTION.

* There are times I just like to enjoy homelife. Watch TV and surf the net…

* Since, this is a dating site. Please proceed with caution... People here come and go. We simply cannot tell who is real and who is not and why they joined this site. You will encounter people who will waste your time and then disappear after a few "Hi" "Hello's".

* I never got married but I got 2 sons from a past relationship. They are both grown-ups now and I do not see this as a problem.

* Only GOD knows what is ahead of us. Everything can be taken away from us in a blink of an eye. All the wealth you have accumulated cannot save you from untimely death. So, let us strengthen our spiritual side. Focus on what matters most. And let us cherish every single moment with our loved ones as if the next moment will be our last.

GOOD DAY and enjoy your search!!!





Prefers to Meet Age:
25 to 50 (Strict age limits: no)
Education:
Bachelors degree
Preferred Bible Version:
King James
Religion:
Christian / Catholic
Member Since: February 25, 2021
Last logged in: Sep 25, 2022