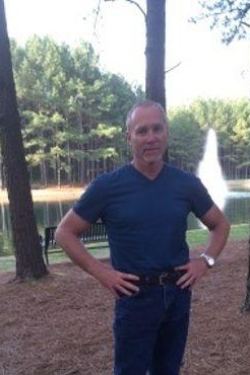 Jerry
65 Years Old, Male
USER ID: 1758183
Location: Oakboro, North Carolina, United States
Contact Jerry
USER ID: 1758183
Location: Oakboro, North Carolina, United States
Never been married... dedicated Christian man who wants a good Christian woman to share so much with. Involved in church very much and live a clean Christian life . Enjoy anything for I'm very active . I eat healthy and exercise and just like traveling or spending time alone with a special someone.. I have a tender heart and enjoy the simple things of life also . I've never been married... did lose my fiancé to cancer... after that I have prayed and waited on the Lord and the direction he would lead me . I am a supply pastor and fill in for pastors when they call me.. and I have been asked to pastor a few churches but feel me being a interim pastor is what I'm called to do. I was saved at the age of 12 and know I will spend eternity with our Lord and it's my desire that others hear the message of salvation and they too have that eternal gift.
I am a person of compassion and love and always know that those words you say to someone can never be taken back . So I want those words to be kind and heart felt . I have so much love in my heart for someone .. and want to be a blessing to someone.. and share our love for Jesus together.. in whatever we do ... we let Jesus get the glory in our lives. I love to sing ... I love long walks holding someone's hand and looking at the beautiful things God has made. I've traveled and been to Isreal 4 times to walk where our Lord did.. and the Bible come to life ... it opened up my heart so full of love for others.
That special someone would know I Love her with the Love of Christ.. never to hurt her or take for granted each day we have together. I enjoy doing anything activity wise .. as long as I have someone with me to enjoy it with. I have lost most all of my family.. dad .. mom .. only brother I had .. friends.. and apart from my close friends and church family sometimes it's lonely. So I have a lot of love to share ... and I am open to moving if God leads me ...
I Love warm hearts that love Jesus first and foremost... one who try's to represent Christ and does not drink and smoke... . For those things are not what I desire to be around... neither ugly words or mean spoken.. just a loving heart. Who ever you may be you will definitely KNOW that I adore you with all my heart!
Prefers to Meet Age:
35 to 60 (Strict age limits: no)
Education:
High School Graduate or Some College
Ethnicity:
Caucasian (white)
Weight:
180 lbs (81.6 Kg)
Preferred Bible Version:
New King James
Religion:
Christian / Other
Member Since: February 21, 2021
Last logged in: Dec 07, 2023