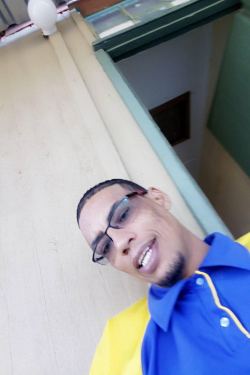 Helgaardt
42 Years Old, Male
USER ID: 1697196
Location: Windhoek, Namibia, Namibia
Contact Helgaardt
USER ID: 1697196
Location: Windhoek, Namibia, Namibia
Hi my name is Helgaardt . From Windhoek Namibia. A God fearing man..Fun loving and adventurous Guy.. down to earth.. loves family. . I\'m a serious man when it comes of Love 😘😘, family and my woman 👠👠. I\'m a one woman man. If you dont like something better you tell me. Long distance relationship is difficult. There must be trust, communication, and patience. .Honestly I\'m looking for a partner in life here. Im looking a honest and loyal woman when it comes to my partner. A matured loyal woman to marry. Age is not a problem... God bless you 🙂🙂🙂

Just hit me
So Hi Beautiful , I am a single guy searching for my Truelove, I like to cook and writing poem is my hobby. I want to hook up with a serious lady , who understand what they call (LOVE), and i dont care who you are or where you from, all I want from you is just to show me love, because am ready to make you feel like only woman in the world. I am not here to hurt ur soul or to break your heart, but i am here to bring everlasting love and joy as a human being, if only u can give me a chance, because I am ready to love you as you are and never have been love before. Any serious lady who is ready for true love. I don\'t want a player, because I know when a woman loves she love for real and I also know that all women are very special. And I am waiting for the most special woman to give Sweet Love. !!!! JUST LOOK INTO MY EYE YOU SEE WHAT YOU MEAN TO ME !!!! I know I can be your HERO!!!!!!

\"They say love is blind. I disagree. Infatuation is blind. Love is all-seeing and accepting. Love is seeing the flaws and blemishes and accepting them. Love is accepting the bad habits and mannerisms, and working around them. Love is recognizing all the fears and insecurities, and knowing your role is to comfort. Love is working through all the challenges and painful times. Infatuation is fragile and will shatter when life is not perfect. Love is strong and it strengthens because it is real. \"

\"A Good Relationship is when two people accept each other\'s past, support each other\'s present, and love each other enough to encourage each other\'s future.
So don\'t rush love. Find a partner who encourages you to grow, who won\'t cling to you, who will let you go out into the world and trust that you will come back.
This is what true love is all about. \"

" to the Woman I wanna spend the rest of my life with, it\'s been years since the day we met and you became mine, when I think of love, marriage, happiness, destiny, you\'re always the first thought that comes to my mind, we\'ve had our ups and downs, struggles and successes, but at the end of the day there is truly no one I\'d rather love or battle with at the end of the day, though at times we can be stubborn or you can be a little meanie head, I love you unconditional because I love you and that comes with everything both good and bad about you, I know at times you may have your worry\'s fears concerns doubts, but at the end of everyday you\'re always gonna have me, I know I can occasionally annoy you or be to much to handle but you\'re always there when I need you and vice versa. I know there\'s been times in the past when I let you down even if I didn\'t mean to but because if you and I always working together and loving each other so much we make it through everything, like I could count the issues we\'ve had on one hand, but the good times? That\'s something that only can be measured in this book we call life, before we met all I ever did or tried to do was make other people happy because I never really knew what it felt like or what is was being happy without pretending to me, "

\"I wanna be with you.. I wanna be by your side through the tough times.. I wanna hold you and hug you and kiss you.. 1 wanna spend nights with you talking all night and cuddling while falling asleep.. I wanna laugh at things together.. 1 wanna go out late at night on warm summer nights just to act like stupid fucks.. I wanna get high together and just stare at the stars.. I wanna cry with you.. I wanna watch scary movies with you and even at times romantic ones.. I wanna go on small dates.. I wanna know everything about you.. I wanna go see your family with you.. I wanna go on walks with you.. 1 wanna call you or FaceTime whenever we\'re apart even if it\'s for a small amount of time.. I wanna spend lazy days with you just bumming around in our pjs.. I want you.. \"



Prefers to Meet Age:
25 to 55 (Strict age limits: no)
Education:
Bachelors degree
Weight:
200 lbs (90.7 Kg)
Have children:
Yes - at home full-time
Preferred Bible Version:
New King James
Religion:
Christian / Lutheran
Member Since: November 26, 2020
Last logged in: Jan 26, 2023