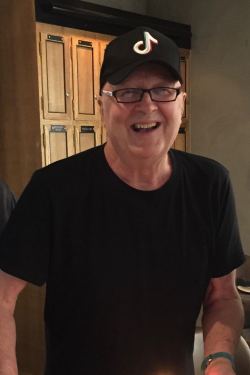 James
59 Years Old, Male
USER ID: 1690348
Location: Liverpool, New South Wales, Australia
Contact James
USER ID: 1690348
Location: Liverpool, New South Wales, Australia
I was born in Ireland and moved to Australia with my parents as a teenager.

After college in Australia I moved to USA living in California and Washington DC working in the software industry.

For most of my life I have lived outside Australia but now live in Perth since 2019. Other places I have lived include Vanuatu, Ireland, New Zealand and China.

I have an easy going personality and a good sense of humor; I like travel and like to visit my friends around the world and I enjoy living in different countries. I also enjoy music (singing), writing, cooking, eating out, old movies, exploring and I play squash to keep fit.

In the USA most of my work was technical so, after 10 years I decided to change my life and my work and I bought a small hotel in Vanuatu (South Pacific) which was more fun. I enjoy cooking so I was the chef in my hotel and I also like writing so then I became a travel writer. I would like to do more of that in the future. I am a good singer and have made a good living from playing music with my band in China and plan to continue my musician career.

I like a calm life but I also like to have lots of projects! I'm well traveled and open minded. I am intelligent (IQ is 115) and I usually get on best with those who have similar life style and / or Interests. I'm interested in the possibilities of meeting a like minded gentle spirit to compliment my adventurous side;

I am educated to post graduate level and I studied environmental management at the University of Auckland and business at the Melbourne Business School.
Prefers to Meet Age:
30 to 39 (Strict age limits: no)
Member Since: November 16, 2020
Last logged in: Sep 23, 2022