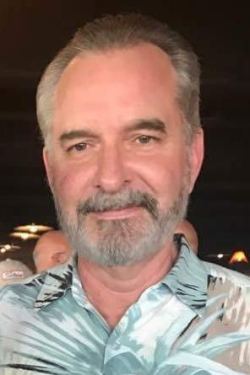 Cary
66 Years Old, Male
USER ID: 1587982
Location: Corpus Christi, Texas, United States
Contact Cary
USER ID: 1587982
Location: Corpus Christi, Texas, United States
I'm fit for any age-most guess me to be in my early 50's). I laugh a lot, and I like to make others laugh as well. At this point in my life, I carry no 'baggage'. I'm retired and on my own, and willing to go any length to find the right woman.

She will be adventurous, fun-loving, intelligent, and independent. She will have a deep faith in God. She will have a bubbly personality and enjoy life in most any situation, whether cuddling in front of the TV, or watching the stars on a tropical beach. She will stimulate both my soul and my passion; she will be my equal, strong and decisive, yet she will know when to turn on her feminine charm. With a glance of her eyes and a curl of her lips she will hypnotize me as she overwhelms my senses. She will be my soulmate, my confidante, my best friend, my only lover. Yet, she will not be perfect, nor will I.

She will be treated as a queen, and I shall be her king. Together we will rule the rest of our lives together, taking both life's adventures and thrills as well as our downs and outs together. An equal partnership.

If you're up for the challenge, let me know... and when replying, please tell me your favorite color!


Prefers to Meet Age:
23 to 55 (Strict age limits: no)
Education:
School of life
Ethnicity:
Caucasian (white)
Weight:
198 lbs (89.8 Kg)
Have children:
Yes - but not at home
Preferred Bible Version:
New King James
Member Since: August 3, 2020
Last logged in: May 31, 2023