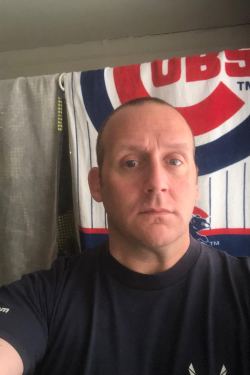 Andrew
42 Years Old, Male
USER ID: 1553714
Location: Carbondale, Illinois, United States
Contact Andrew
USER ID: 1553714
Location: Carbondale, Illinois, United States
I am a HOPELESS romantic. Very much believe in chivalry and gentlemanly behavior. Have a quick wit, and expansive sense of humor. Exceptional ability to see all sides of things and put myself in others shoes to see their side. And I am ALWAYS HONEST. Lies are tumors which only are cancerous.

I am married once before (I think forever) but she leave. She have 2 sons when we married and though we no longer together, they will always be my sons.

I only want to find one true woman I can love with all my heart for all time. Wake in the morning and she is first thing I see. All day hold her in my arms and heart. Make her smile and laugh. Take care of her and protect her. Dance and sing ( I don't sing good 🤣🤣) with her. Cook and clean with her. Lay at night with her. Cuddle with and please her. She will be the last thing I see when I go to sleep. And then dream all night of her.
I believe in love, and if the world have more of that all problems will be gone.

I like 1 Read 2 Movies/tv 3 Music (always have) 4 Long walks 5 Games/Cards 6 Swimming 7 Camping.

Tired of trying to meet online and after little time the woman ask me for money or card or something. So I will be here little time and when I see it's not scam or trick I will upgrade and send messages. Be little bit patient and you will see I am a special man who will one day be great husband.
Prefers to Meet Age:
30 to 50 (Strict age limits: no)
Education:
Bachelors degree
Ethnicity:
Caucasian (white)
Weight:
195 lbs (88.5 Kg)
Have children:
Yes - but not at home
Member Since: June 27, 2020
Last logged in: Oct 19, 2021