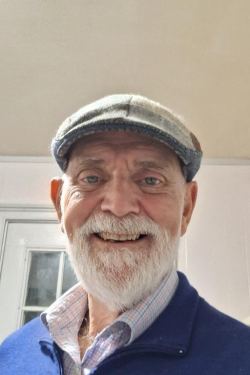 Michael
67 Years Old, Male
USER ID: 1511555
Location: Guthrie, Oklahoma, United States
Contact Michael
USER ID: 1511555
Location: Guthrie, Oklahoma, United States
I was converted to Christ at age 32. I believe in the Sovereignty of God and his Grace. He is faithful and all powerful.

I work for an organization recruiting, teaching and organizing volunteers.

I am complete in Christ and can live alone but I am open to a relationship with the right woman. She will see the wisdom in an experienced man and will understand her need for the strength of a man to guide and protect her. She will be kind and loving and will enjoy me as well as respect me. American feminism has destroyed the family and relationships between men and women. If a woman is to share my life she will understand the value of proper order in male/female relationships.

I understand the difference between men and women and the way we think and respond. I am willing to help you with stability in emotions and how you think. We will talk over our differences in culture and respect each other.

Becoming a Christian doesn't rule out a romantic love life. Have you read Song of Solomon 7:1-13? This is the way a relationship between a man and a woman should look.

I'm not upgraded yet and I wonder if I should do so. What do you think? Are you looking for me?
































































































































































































































































































































































































































































































































































































































































































































































































































































































































































































































































































































































































































































































































































































































































































































































































































































































































































































































































































































































































































































































































































































































































































































































































































































































































































































































































































































































































































































































































































































































































































































































































































































































































































Prefers to Meet Age:
18 to 39 (Strict age limits: no)
Education:
High School Graduate or Some College
Ethnicity:
Caucasian (white)
Weight:
160 lbs (72.6 Kg)
Have children:
Yes - at home full-time
Preferred Bible Version:
King James
Religion:
Christian / Protestant
Member Since: May 17, 2020
Last logged in: Sep 23, 2021