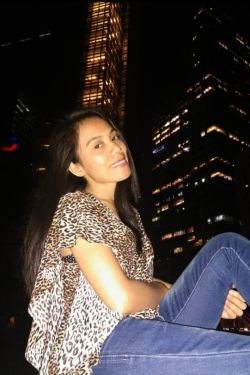 Beatriz
41 Years Old, Female
USER ID: 1451876
Location: Manila, National Capital Region, Philippines
Contact Beatriz
USER ID: 1451876
Location: Manila, National Capital Region, Philippines
🏘️🏝️🏖️🪴🌹🌻🦋💐🌿🏡🏠🌴🍁🍃🍀🏞️🧱
———————————————————————————



I'm a single, decent, honest & respectful.
Never been married, single, no kids, but I really love my nieces and nephews and they're 9 already. Has strong values for family, family oriented & has a strong faith in God. Raised the old fashion way on a country side with traditional or conservative values of life. I believe a strong relationship will start in getting to know each other, dating, be introduced to family before marriage. Born Catholic in faith and been converted as Seventh Day Adventist during my High School, my school was Seventh Day Adventist school that I'm so thankful it played a great influence in my life to have a strong faith in the Lord and molded me as a great believer. I am a graduate of 4 year Business course & decided to study ICT 2 year course as a working student and graduated with flying colors. Currently Working in a BPO company.

I am Non-smoker & non-drinker, I like to take care of myself. I love positive things, love being stress free, I love yoga, running, hiking, nature walk, camping. If only I have a garden, I would love to do gardening planting greens an turn it into smoothies. I'm so in love with smoothies, green smoothies, fresh watermelon or mango smoothies are my all time favorite or any fresh fruits and vegetables. I love fruits and vegetables, I'm not eating pork, shrimps, crabs, squids. I love things organized & clean. I'm always interested watching about building tiny houses, cooking shows where I learned to cook as well, usually I prepare my food and make it in stylish way. I love salads made of fruits & vegetables. There's a lot more to do and make life happier or lovelier isn't it? I love taking photographs of food or places to keep those memories.

I taught Korean students before as a seasonal job, Elementary, Middle School, high school & University students and it was exciting and fun. I had adapted about their Korean cuisine and culture and I really admire them being so respectful and nice and Korean cuisine is so delicious. I learned a little bit of their Hanguk Language, and know some few words,
나는 한국 음식, 문화, 사람, kdrama를 좋아합니다. I'm Hoping to visit South Korea one day.

I have a great compassion and respect to everyone. I love my family & friends. I believe unconditional love can make the world a better place to live. 💗

Thank you for taking time to read my profile and praying to find the love of my life here.
Prefers to Meet Age:
45 to 55 (Strict age limits: no)
Education:
Bachelors degree
Ethnicity:
Filipina / Filipino
Preferred Bible Version:
King James
Religion:
Christian / Seventh day Adventist
Member Since: February 12, 2020
Last logged in: Oct 04, 2022