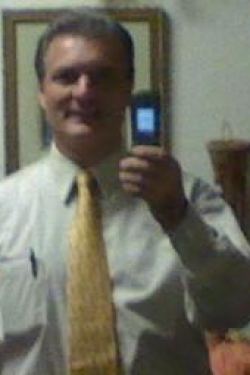 David
63 Years Old, Male
USER ID: 127052
Location: Punta Gorda, Florida, United States
Contact David
USER ID: 127052
Location: Punta Gorda, Florida, United States
Flying to MANILA in February 2020. Meet me there!

PLEASE READ ALL / ONLY SERIOUS RESPOND PLEASE!!!!
I am a Devout Christian.
...I am NOT rich... I am seeking a Pr.31 Woman.... I would like a woman with whom I can talk, work, play and share intellectual conversations and daily Bible study...
my last real girlfriend was 17 years younger than me... I realize the potential for both good and bad in such situations...
....I want a strong, resourceful, attractive, resilient, tough, optimistic, athletic, intelligent, industrious, frugal, trustworthy, moral, alpha queen who will submit only to me, her king, the domonent head of the family, the high priest of the house to together follow our FATHER, Lord God Yeshua King of Kings, Lord of Lords, the Alpha and Omega, Emmanuel... our Savior....
...together we will work for His Kingdom, and to live a good, rich, fulfilling life here on earth.... to build our small but growing business, and pursue other endeavors that may interest us until death.... please have a good sense of humor... I have a very dry sense of humor....
God help me find her soon....
David.
....
ps; ...after reading my own profile, I think I need to add yet more about me, and what I propose for our life to come.... it will not be all fairy tale unicorns, butterflies, balloons and violins.... it will consist of work, hard work... that I trust will bring many rewards, some of which will be monetary.... but many just for the satisfaction of building for the future, the knowledge that we accomplished something worthwhile.... I observe God\'s word... I was an atheist... I was raised as an agnostic, but by the Grace of God had an epiphany in my early twenties.... I believe EVERY WORD of the Original Holy Scriptures.... every word! ...while I am saved by grace through faith (Eph 2:8), I believe we should turn away from sin.... in all its forms.... I do NOT eat pork, no unclean \"food\" will enter my home.... I will ask that you learn for yourself what I have found in the Holy Bible about this and join me in keeping our bodies as Temples that house the Holy Spirit.... fueling them with only clean foods ..... I also believe in working hard for six days, and then keeping the Sabbath day Holy by doing no work from sundown to sundown on the seventh day of the week, which is the 4th commandment....
...as I said; I am very dominant... in order for two to walk together, one must lead.... you must be willing to submit to me, but never to the world.... I will be your protector and provider.... but I will NOT do this for a woman or anyone following their own way..... I hope you will want to be affectionate toward me, and I will do everything I can to earn your attentions... I intend to stay as physically fit as possible for as long as possible.... if you do not find me attractive, I will not want to take you away from someone you do find attractive.... I do not want manufactured attention just to appease my carnal desires... I will always be honest with you.... no matter what.... please do the same for me.....
...I am offering something I believe is more than you are probably imagining... something to be entered into with sobriety and commitment... you will become the best you can be... I will push you to accomplishments you probably do not now believe you are capable... as I did in many areas of my own life already.... see my body building pictures!.... I did not win contests and beat my competition by taking it easy.... it was HARD work.... it was with many costly sacrifices .... but I won, I was the best I could be without drugs.... are you willing to commit? ...there are many mountains to climb.... are you ready to climb them? ...and when we do, we will enjoy the view for a little while, but then it will be on to the next mountain.... maybe running for political office? .... maybe making the difference in a child\'s life? ...maybe opening closed eyes where we find them? ....are you willing to trust me 100% after testing my trustworthiness?
...I am in the middle of a renovation that requires almost all my time... when I am free to move on to the next step of my life, I will be a paid member here, pick the woman I believe could be my other half, and go get her... to bring her here.... to join in a life together.... I am not asking for a lot, I am asking for EVERYTHING!!!! Everything you have and are...... without holding anything back from me.... I get a lot of winks and emails here... I wonder how many of them would really be willing to do the work I demand.... don\'t waste your time flirting with me if you are not willing to commit to a very different life than you probably know now.....
I have never been to the Philippines, yet... but I will come get you, or arrange for you to come here, either way I WILL make it happen with my woman!
IF I Favorite You, and you are willing to be mine; please stop cutting your hair NOW! ...the longer the better... I will contact you as soon as I am in a better position (time/money/etc.) ...working on it!
Favorite me if you are serious!

.....more later if I think of anything else.....
Prefers to Meet Age:
19 to 45 (Strict age limits: no)
Education:
High School Graduate or Some College
Ethnicity:
Caucasian (white)
Weight:
175 lbs (79.4 Kg)
Preferred Bible Version:
King James
Member Since: February 20, 2013
Last logged in: Apr 03, 2023