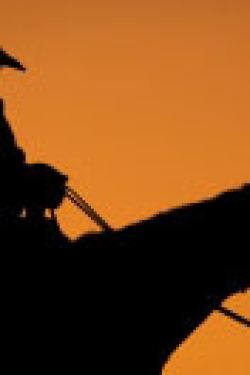 John
43 Years Old, Male
USER ID: 1120865
Location: Los Angeles, California, United States
Contact John
USER ID: 1120865
Location: Los Angeles, California, United States
I'M SORRY, I SENT A WINK BY ACCIDENT

Hello, right now I'm just here to look at this site. I will probably be shy here for now. Maybe in the future I will want to meet a friend here.

Ultimately, I'm looking for a wife, for the rest of my life. I've never been married but I want to get married. I don't know how to explain myself here now but I'll say. I've attended the same church for 20 years now. I try my best to live for God. To please Him, love Him, serve Him.

I have to say though I'm not sure I will be able to meet someone for a serious relationship here. I just say that to be up front with you because I'm not trying to play games. Right now I'm just looking here.

I wish you the best and may God help you on the rest this journey called life.

UPDATE: I don't know why I feel to tell this story here but I have a difficult story. I go to a strict church by most peoples standards. I liked a filipina in America from another small church in America but her pastor was so controlling and so strict. I really like this woman but I want to marry my best friend. So I wanted to become her best friend and marry her. Her pastor would not let me be friends with her. He would maybe let me marry her but I was not allowed to talk to her alone and become friends with her and have a relationship with her. Her pastor did not allow dating or a boyfriend/girlfriend relationship.

It was very difficult and I walked away but not because I didn't like her. It was because I couldn't see how I could marry her if I could not become good/close friends with her first.

Now, her pastor won't let me talk to her at all anymore. And he told her to move on from me.

I don't know why I'm writing about this her but it is very hard for me and I feel it's very unfair to me. I'm trying to move on but it is difficult. And I feel her pastor is very unfair and too controlling. But her pastor did tell me in the beginning that they say he is too controlling. There is more to the story but this affects me a lot and now for a long time. I originally asked my pastor to contact her pastor because I was interested in her in 2016.

I know there are other fish in the sea. But I'm still having trouble moving on in my heart. I don't really know what to do but I ask God for help all the time.
Prefers to Meet Age:
21 to 43 (Strict age limits: no)
Education:
Bachelors degree
Ethnicity:
Caucasian (white)
Weight:
170 lbs (77.1 Kg)
Religion:
Christian / Pentecostal
Member Since: September 17, 2018
Last logged in: Jan 25, 2023