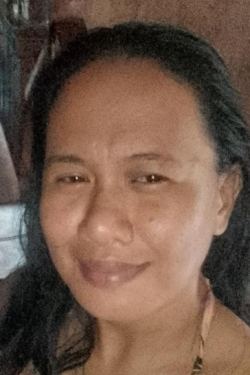 Delma
37 Years Old, Female
USER ID: 2244404
Location: Maasin City, Southern Leyte, Philippines
Contact Delma
USER ID: 2244404
Location: Maasin City, Southern Leyte, Philippines
=> I'm a Filipino.



=> I'm hardworking single mom.



=> I'm good at cooking, I can do anything especially household chores and etc.



=> All I want is to find a man who can love 💕 me purely, accept my flaws and imperfections.



=> I'm not that sexy and beautiful like others but there's only one thing that I can assure you is my honesty, my love 💕, my loyalty, God-fearing and I will accept the whole you.



=> I'm looking for a man who is honest, sincere, responsible, caring, loving, respectful and God-fearing.



=> I'm also a lector here in our church.



= My interests would be singing video karaoke, walking, watching Korean drama/movies, swimming, reading Wattpad, dancing, and listening music.



=> A simple reminder from me:



If you want right person just wait for it to come. Love ❤️ can't be pressured so don't rush darlin just wait for it the right person even if it's take you years to find.



=> " A true relationship is someone who accepts your past. Support your present. Loves you and encourages your future ".



=> " Love ❤️ is the most beautiful thing to have, hardest thing to earn and most painful thing to lose ".



=> Love 💕 is not an equation, it is not a contract, and it is not a happy ending. Love ❤️ is the slate under the chalk, the ground that buildings rise, and the oxygen in the air. It is the place you come back to, no matter where your headed ".



=> " A man in love ❤️ is cautious with the decisions he makes, words he says and actions he takes, so he never purposefully causes her pain. He believes in her when she struggles believing in herself. He is her foundation, where she feels safe to be her true self ".



=> " Marriage is like a career. A couple should work hard together to make it a success. It takes a lot of time, effort and patience-but everything is easy if you love 💕, trust, sincere, submissive, respect each other and spiritual life ".
Prefers to Meet Age:
35 to 60 (Strict age limits: no)
Education:
Bachelors degree
Ethnicity:
Filipina / Filipino
Weight:
134 lbs (60.8 Kg)
Have children:
Yes - at home full-time
Preferred Bible Version:
Filipino or Filipino Dialect
Religion:
Christian / Catholic
Member Since: July 11, 2022
Last logged in: Jan 28, 2023