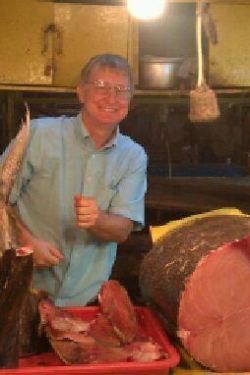 James
58 Years Old, Male
USER ID: 1588142
Location: Eastpointe, Michigan, United States
Contact James
USER ID: 1588142
Location: Eastpointe, Michigan, United States
My name is James. I am single God Fearing man. Family oriented, responsible and respectful of others. I am happy person, that enjoys children and family. I am searching for a simple, kind hearted, generous and supportive woman. I have a good business. I am devoted and supportive of the woman\'s family\' and growth in the Asian, culture meaning I an open to new ideas, customs and foods, but do not like too salty or too sweet, prefer fresh fruits it is better for my health to have good diet, but I love salted dried fish in vinegar but my doctor says NO!

I am a non-smoker, I rarely drink. I am active outside and with writing projects. I like all foods, especially fresh fruit, fresh vegetables and sea foods.

I have been told I am a good provider and protector. \"Girls if you are looking for someone to take care of your dad or mom he is the one!\" and \"Dads and Moms if you are looking for someone to trust to care for your daughter he is the one, he can do it!.\"

I Pray and attend Church regularly. John 1:1 is a favorite of mine along with 1 Corinthians 13:4-8.

I have been told I am happy person. I have never asked for \"bad\" pictures and never will ask for \"bad\" pictures. I will try to learn the language of the woman\'s home area. Your English ability is not so important to me. I can communicate with anyone and have done that before on the medical mission voluntary work I have done. I am more interested to know you are a hardworking woman who is responsible, generous and caring.

I believe to be a \"good person\" one works to decrease suffering of our neighbor, and the world; and attempt to restrain malevolence that is in the world. My life goals have been focused around reducing this suffering in the world and my hope is that me life partner join me in that effort to do good, confront evil and live a Godly Life of Light, Love and Beauty, a beauty of order, feeding and clothing our brother in need. I believe I am my brothers keeper and hope my companion share these aspirational life goals. I hope she is a woman that is happy too and respectful. I want to pray daily with my new found friend and seek God\'s divine direction for our life together.
Prefers to Meet Age:
20 to 29 (Strict age limits: no)
Education:
Graduate degree
Ethnicity:
Caucasian (white)
Weight:
197 lbs (89.4 Kg)
Preferred Bible Version:
American Standard
Religion:
Christian / Catholic
Member Since: August 3, 2020
Last logged in: Jan 31, 2023